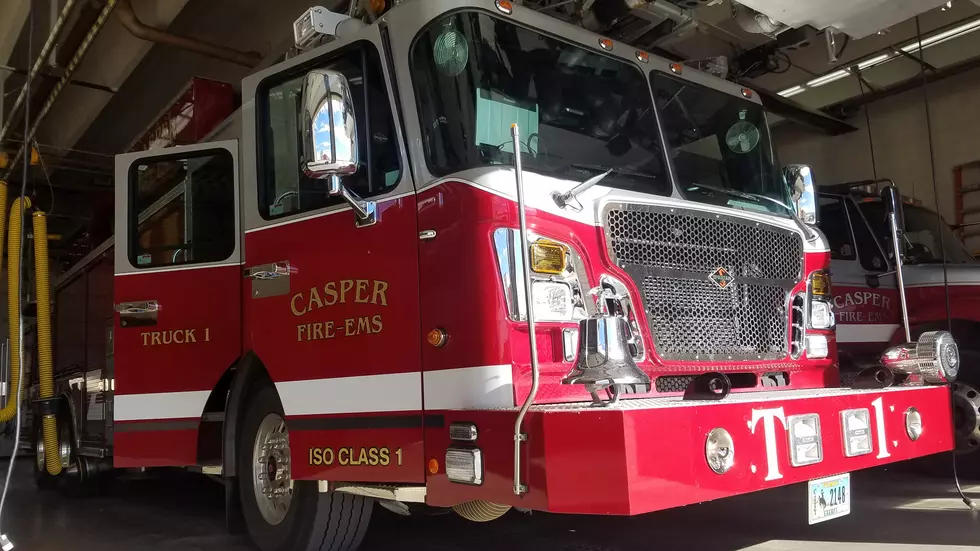 Casper Home Burns Tuesday Night; Several Pets Dead
Courtesy Casper Fire-EMS
An unspecified number of pets died Tuesday night as the result of an accidental fire at a home in the 500 Block of South Conwell Street.
No other injuries were reported. The cause of the fire was determined to be a coffee maker which had bumped a stove burner valve, igniting the appliance.
The building and its contents were significantly damaged by heat and smoke. The resident will not immediately be able to return to the home, according to Patrick McJunkin of the Casper Fire-EMS Department.
Firefighters responded at roughly 10:30 p.m. Tuesday and found significant fire coming from the eaves of the single-family home. Firefighters immediately entered the home as the well-developed fire continued to expand.
The fire was brought under control within 15 minutes. Seven Casper Fire-EMS units responded in total, with assistance from the Casper Police Department, Wyoming Medical Center and Rocky Mountain Power.
Fire crews remained at the scene for several hours. The person who lives inside the home was not present when the fire started.
McJunkin reminds residents to use caution with appliances which produce heat. Combustible materials should be kept a safe distance from burners, and other appliances should never be stored on top of a stove.
More From My Country 95.5