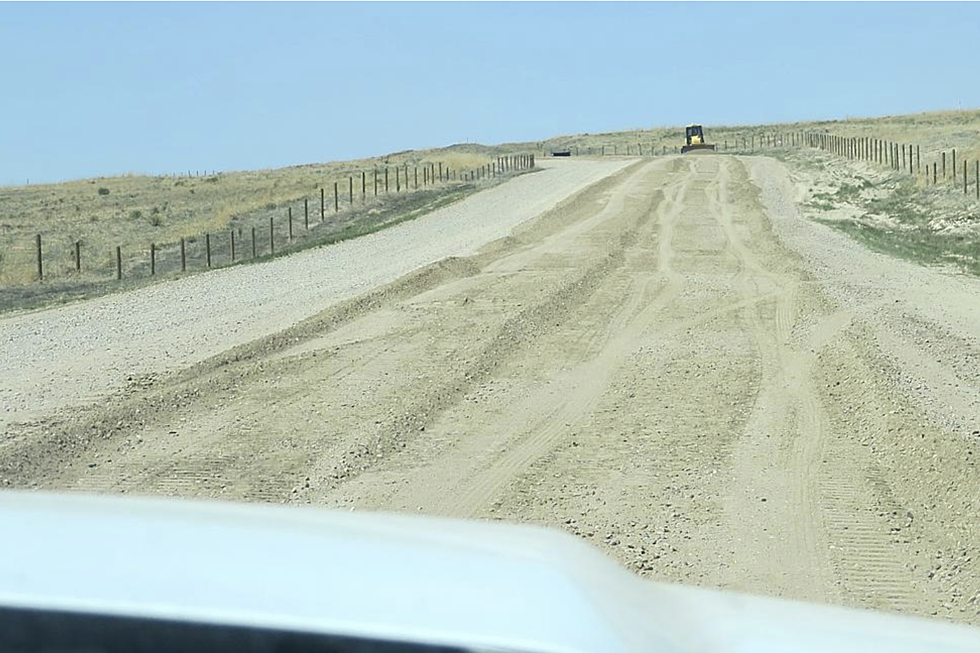 Memorial Way Paving Gets Underway
Unpaved Memorial Way. Tom Morton, Townsquare Media
The crew of the Mills-based ISCO -- Installation & Service Co. -- made the final preparations early this week to pave the remaining half of Wyoming Way between Evansville on the east and Station/Metro roads on the west.
The project, give or take rain, will take two weeks to complete, with ISCO working 7 a.m. to 5 p.m. Monday through Friday.
The road is closed, so those who use Memorial Way to or from Evansville or the regional landfill will need to find alternate routes.
Memorial Way meets the V.A. Cemetery Road just north of the North Platte River.
Monday, Tom Tomlin and John Smith marked a chalk line on the concrete apron at Cemetery Road and fired up a milling machine to chop out the material where the asphalt will start.
ISCO Vice President Marcus Spurgin said about 2,000 feet is already paved from Metro/Station roads on the west, and his crew will be responsible for the remaining approximately 2,700 feet.
The job will require 9,900 cubic yards or 2,350 tons of asphalt to pave the 32-foot-wide road with an additional 1-foot taper on the edges, Spurgin said.
Driving his company's pickup along the unpaved road, he said preparation requires pulling material from the sides of the road that eroded during the time when the money wasn't available to finish laying down all the asphalt.
The completion of Memorial Way is critical for the safety and welfare of the residents of the Town of Evansville, because they had no way to get help if a train blocked its three entrances from the south.
ISCO - Installation & Service Co., prepares to pave Memorial Way
Evansville Police Department Share Trail Cam Shots
While investigating an issue down by Veteran's Bridge, Evansville PD set up a trail cam to catch the wildlife in town. Check it out!
More From My Country 95.5