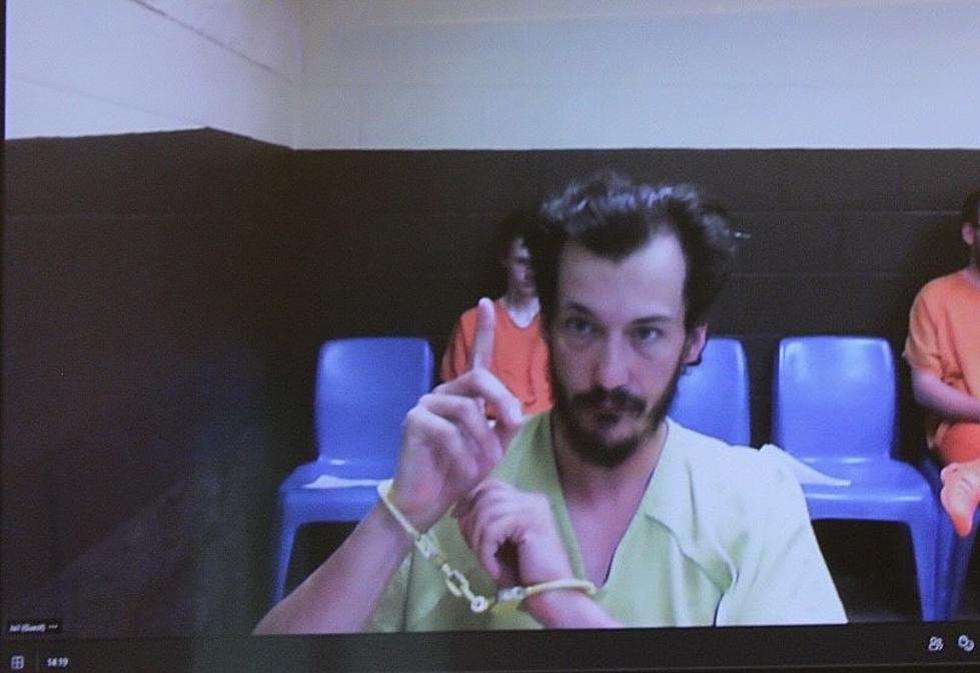 Washington Man who Cursed at Casper Judge Sought as Person of Interest in Homicide Investigation
Robert Crosby appears by video in Natrona County Circuit Court; Kolby Fedore, Townsquare Media
A Washington man appeared by video conference in circuit court three times last week: first, for domestic assault and being a pedestrian under the influence; second, for breaking a no-contact order with the alleged victim shortly after leaving jail on bond; and third, for an extradition hearing.
During the bond revocation hearing, the judge sentenced Robert Crosby to 30 days in jail after he swore repeatedly, at one point screaming "F--- You!" to the Assistant District attorney.
Read More: No Thank You, Sir. Casper Judge Holds Man in Contempt of Court
Crosby is being sought as a person of interest in a homicide investigation out of Montana.
On May 15, in Golden Valley County, authorities found 66-year old Dennis Murnion dead from head trauma. They believe an approximate time of death for the victim is between May 3 and May 8.
While investigating the suspicious death, they noticed that a white SUV had been driven into the front porch of Murnion's residence, penetrating a stone wall. Murnion's truck was missing.
Lying on the ground near the front bumper of the SUV, one of the investigators found a black backpack. There was an empty prescription bottle inside belonging to 21-year old Abigail Turner.
During the investigation, sheriffs learned that a man had attempted to cash a check from Murnion. Per policy, the bank obtained a copy of his ID, belonging to "Bob" Robert Lewis Crosby II.
They also learned that on May 8, a trooper had stopped Crosby and Turner in Douglas, Wyoming after observing a vehicle "strangely driving." He was subsequently arrested for driving under the influence, driving with a suspended license, and failing to drive in a single lane.
Records show that Crosby had been driving Murnion's Dodge Ram at the time of the arrest.
The investigation is continuing; the Golden Valley County Sheriffs Office has asked that anyone with information contact their office at (406) 568-2321.
In Natrona County Circuit Court, Crosby chose to contest extradition.
This contest is only in regard to the extradition. It has nothing to do with the criminal charges.
Turner also appeared for an extradition hearing on Friday; she chose to waive extradition, meaning she will be returned to Montana to face the criminal charges there.
Semi Trailer Caught Fire on I-80 in Uinta County
More From My Country 95.5