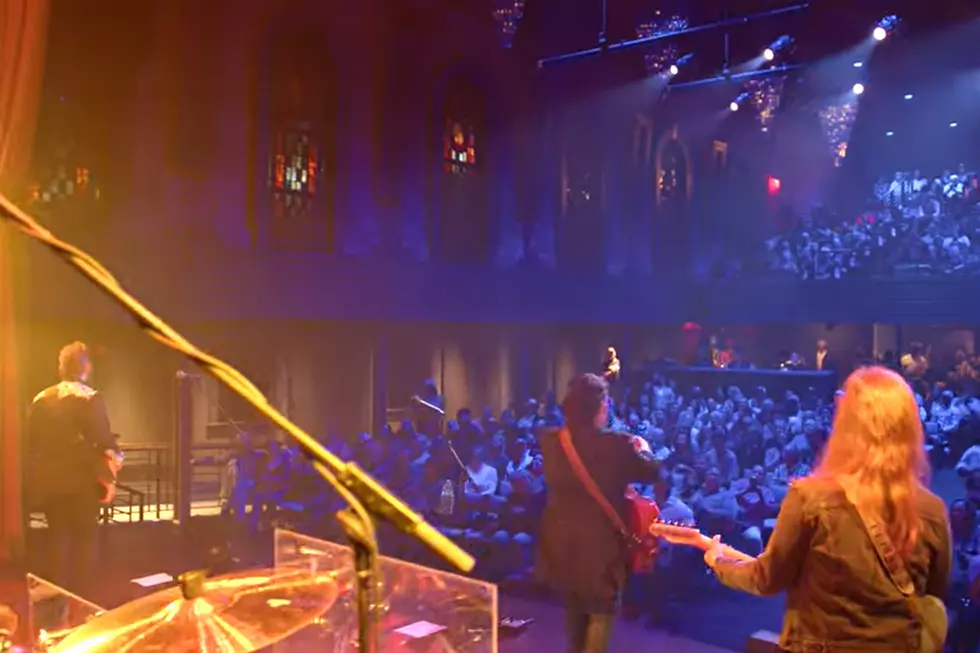 Shenandoah Take Fans Behind the Scenes of Their 'Revival' Music Video [Exclusive Premiere]
YouTube
Shenandoah have just released a music video for their new single, "Revival," and they are taking fans behind the scenes of the shoot in a Taste of Country exclusive.
The '80s and '90s country hitmakers recently celebrated 35 years, and they are back and as strong as ever with "Revival," which singer Marty Raybon says reminds him of some of the group's most impactful past hits.
"To say that we are excited about our new song, 'Revival,' would be an understatement," Raybon shares. "The lyric of coming together and the tempo of what's called 'four-on-the-floor' makes the choruses drive. It truly feels like another 'Church on Cumberland Road' or 'Two Dozen Roses.' The crowd reaction playing it live sure makes it feel like a hit."
The lyrics to "Revival" describe the elation of begin able to get back together with friends and family in a post-pandemic world, and Shenandoah filmed the energetic video during a gig at the Mulehouse in Columbia, Tenn., to demonstrate the power of their live shows.
"Revival" marks Shenandoah's first new music in two years, and it's the first taste of a new album to come in 2023.
Tyler Hubbard co-wrote the song alongside Brian Kelley, Corey Crowder and Joshua Miller, and he's thrilled with Shenandoah's take on "Revival."
"As a songwriter at heart, I love when a song finds its perfect home. I'm thankful that 'Revival' found its place with such a great group as Shenandoah," Hubbard enthuses.
Shenandoah are also hitting the road for the Revival Tour in 2023, which continues on Feb. 10 with a date in Elizabethtown, Ky., and runs through Dec. 3, when it wraps up in Birmingham, Ala.
For more information about Shenandoah, visit the group's official website.
See 50 Essential '90s Country Songs
More From My Country 95.5