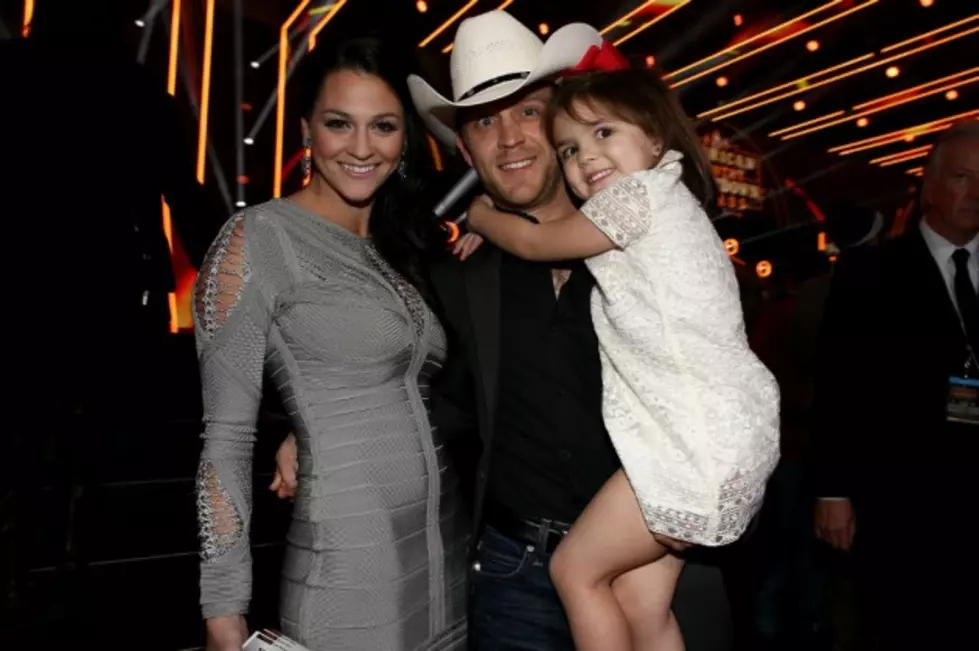 Justin Moore's Oldest Daughter Goes as His American Country Countdown Awards Date
Christopher Polk, Getty Images
Justin Moore had the cutest date at the first-ever American Country Countdown Awards on Monday (Dec. 15), and there's no way his wife was jealous that he took another lady.
On Moore's arm for the event was his oldest daughter, Ella Kole! Wife Kate was on the other arm, but needless to say, it was the pint-sized princess who stole the show -- and everyone's heart.
A shy Ella posed for photos with Dad, and it's clear that not only is she beautiful, she has a great sense of style! The 4-year-old wore a white lace frock on the red carpet, working in red boots and a big red bow for a nice pop of festive color. Mom Kate looked incredible, as well -- and she just had baby No. 3!
Moore's other little girls, Kennedy Faye and Rebecca Klein, stayed home. Perhaps when they're a little older, they'll get to tag along to the American Country Countdown Awards, too!
Best of Country Music in 2014