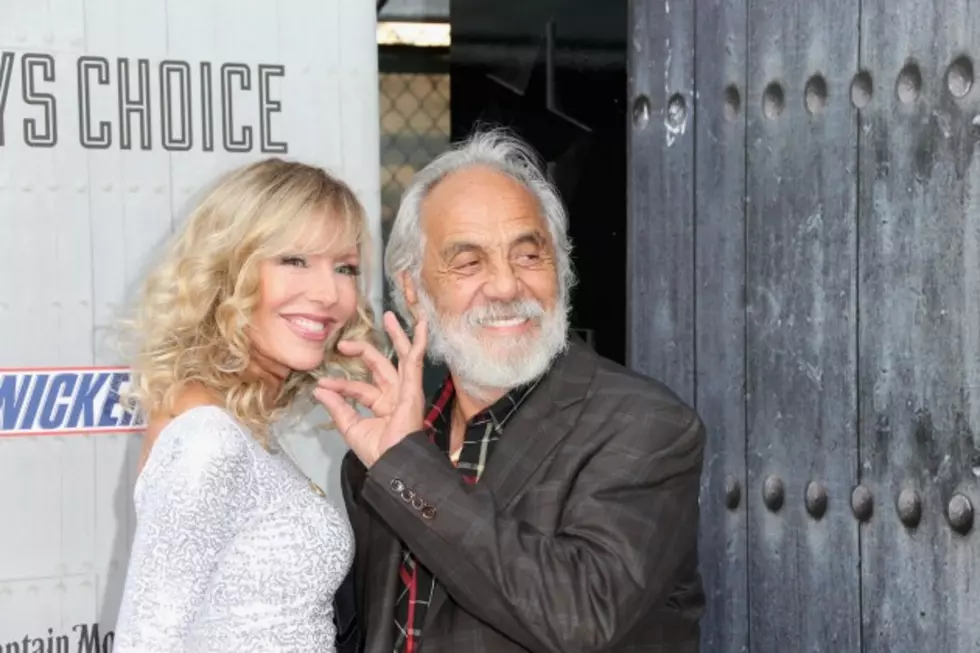 Tommy Chong Among New 'Dancing With The Stars' Cast
Tommy Chong - Getty Images
I have never watched one single episode of Dancing With The Stars. It's not that I hate the show or anything, I just don't see the point of watching a bunch of privileged people doing the mambo. I mean, don't they get enough face time as it is?
That changes this year. While I don't know most of the "stars" competing this year, I am pretty geeked to see Chong, MMA's Randy Couture, and Alfonso Ribiero (aka Carlton) shake what their momma's gave them.
Obviously, there's a joke in here somewhere about Alfonso doing the "Carlton". I'm just too lazy to find it.
Randy Couture is one of the most decorated MMA fighters in the history of the sport. While athletes are known for their coordination and agility, Randy was a wrestler who spent most of his career on the ground. So...will his instincts kick in as he's dancing, and will he end up putting his partner in a guillotine? That would be classic.
Tommy Chong in a serious competition? I doubt that. Odds are, he'll be the first one booted from the show. But that's OK. He'll most likely be so stoned, he'll think he's won. Again, classic.
Read below for a complete list of competitors:
---
Jonathan Bennett & Allison Holker
Tommy Chong & Peta Murgatroyd
Randy Couture & Karina Smirnoff
Betsey Johnson & Tony Dovolani
Lolo Jones & Keoikantse "Keo" Motsepe
Bethany Mota & Derek Hough
Janel Parrish & Val Chmerkovskiy
Tavis Smiley & Sharna Burgess
Alfonso Ribeiro & Witney Carson
Sadie Robertson & Mark Ballas
Antonio Sabato Jr. & Cheryl Burke
Lea Thompson & Artem Chigvintsev
Michael Waltrip & Emma Slater
More From My Country 95.5