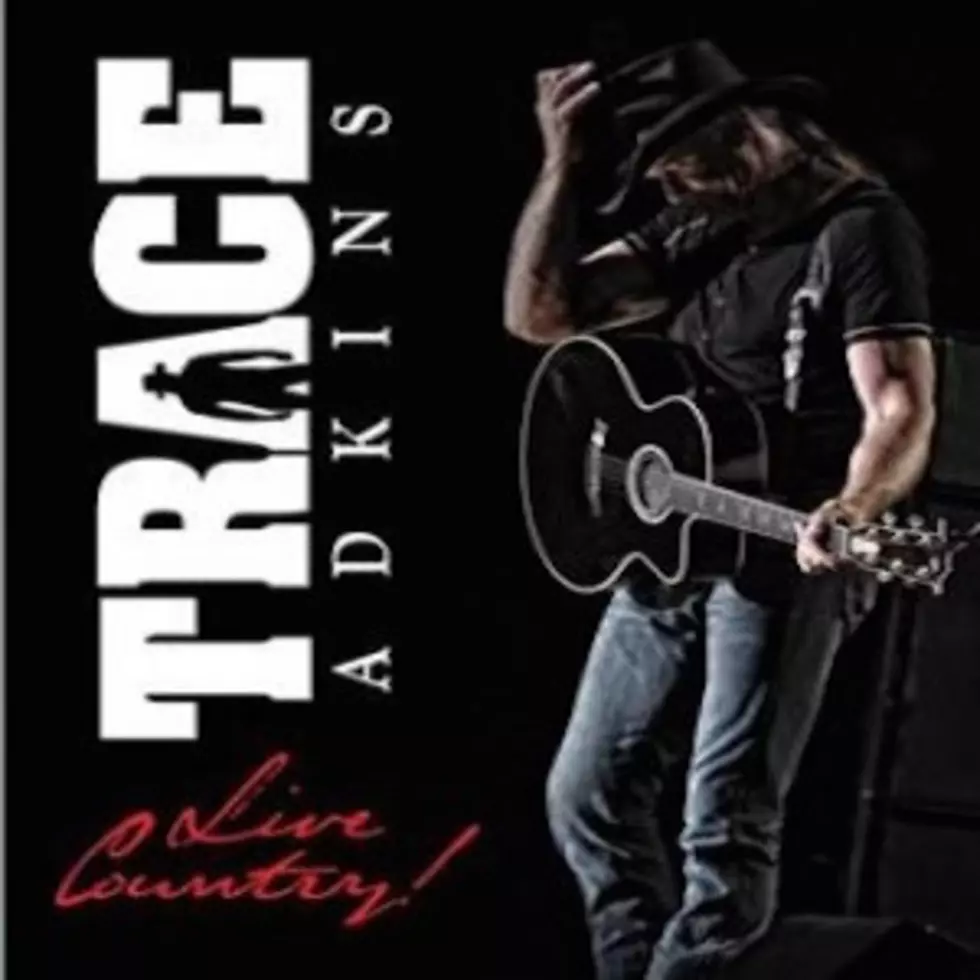 Trace Adkins to Release Live DVD
Eagle Rock Entertainment
Trace Adkins is taking his high-energy, fun-loving live performance off the stage and into fans' homes with his first-ever live DVD. The country icon is all set to release his 'Live Country!' DVD on Jan. 13.
The footage for the new film was shot at Adkins' Huntington, NY concert last August at the Paramount concert hall. In almost two hours of non-stop music and showmanship, 'Live Country!' features 20 of Adkins' biggest hits, including 'You're Gonna Miss This,' '(This Ain't) No Thinkin' Thing,' 'Honky Tonk Badonkadok' and 'There's a Girl in Texas.' The live DVD will be released via Eagle Rock Entertainment.
Adkins is currently finishing up his Christmas tour and will play three shows in Florida before the end of 2014. For more information, visit Adkins' official website. Check out the track listing below.
Trace Adkins, 'Live Country!' Track Listing:
1. '(This Ain't) No Thinkin' Thing'
2. 'Songs About Me'
3. 'Big Time'
4. 'This Ain't No Love Song'
5. 'Chrome'
6. 'You're Gonna Miss This'
7. 'There's a Girl in Texas'
8. 'Every Light in the House'
9. 'Marry for Money'
10. 'Come to Poppa'
11. 'Hot Mama'
12. 'Heartbreak Song'
13. 'Maintenance Man'
14. 'It All Adds Up to Us'
15. 'Ladies Love Country Boys'
16. 'Rock You Up'
17. 'I Left Something Turned on at Home'
18. 'Honky Tonk Badonkadonk'
19. 'Ride'
20. 'Take It From Me'
Best of Country Music in 2014