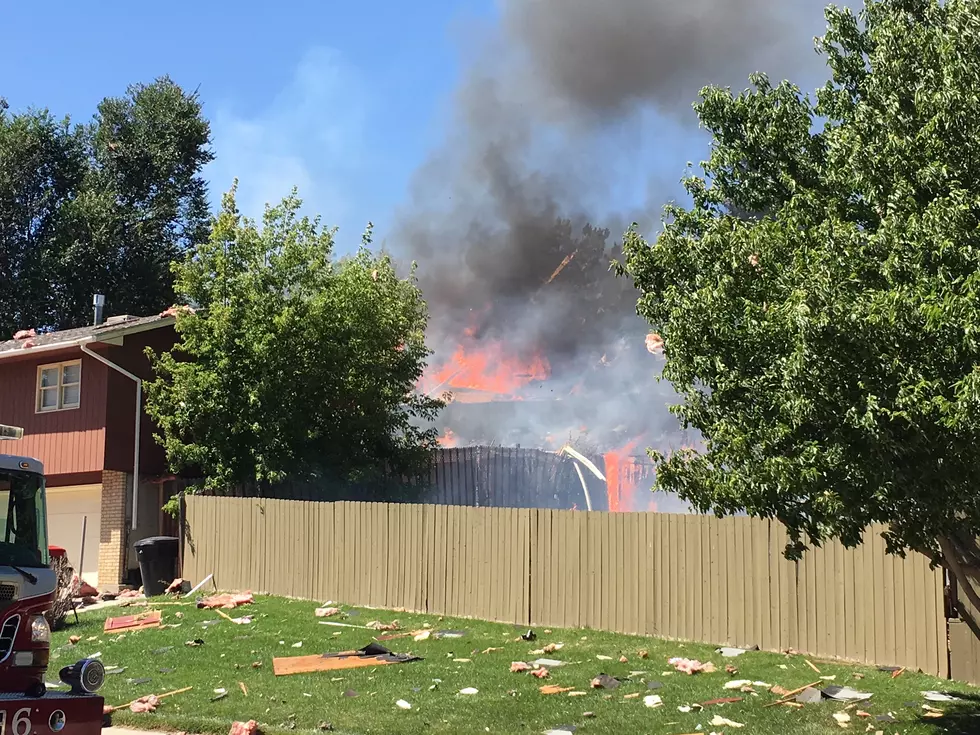 WATCH: Video of Monday's House Explosion in Casper
Ian Delap, Townsquare Media
Facebook user Doug Doherty uploaded the footage not long after the house exploded.
The frame rocks as what appears to be the home's roof flies into the sky in small pieces.
Casper Fire-EMS Spokesman Patrick McJunkin said the call came in at roughly 12:30 p.m.
"It appeared as though an explosion had happened," McJunkin said. "We're seeing damage that extends fairly deeply into the neighborhood.
"Two to three blocks away, we found damage to vehicles and structures."
No one appears to have been injured and the incident remains under investigation. 
Thanks to Doug Doherty for allowing K2 Radio News to use the video. 
More From My Country 95.5