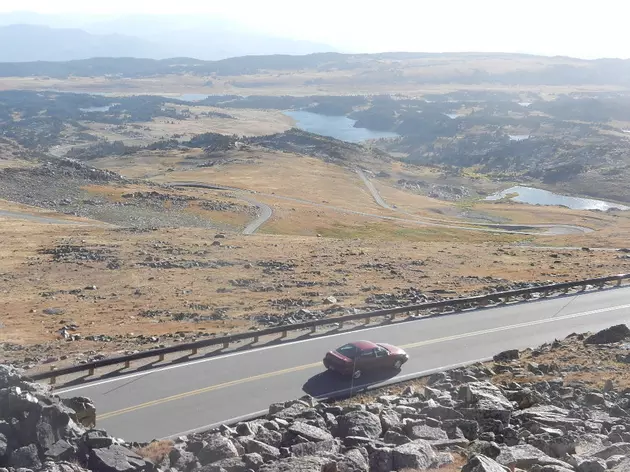 Beartooth Pass Highway Closing For 2018-19 Winter Season
Kevin Koile - TownSquare Media
One scenic highway in northwest Wyoming will be shut down for the winter season a few days sooner than planned.
Effective Friday (October 5th) at 8am, US Highway 212 over the Beartooth Pass will be closed for the winter 2018-19 season.
Snow plow crews had planned to close the highway to motor vehicle traffic on Tuesday, October 9th, but due to an approaching winter weather system, plans have been moved up, to reduce or eliminate any possibility of a vehicle getting stuck in the snow between Friday and Tuesday.
The closure covers 41 miles of highway from the intersection of Wyoming State Highway 296 to approximately 12 miles southwest of Red Lodge, Montana.
In that stretch, the road at one point gets up to almost 11,000 feet above sea level.
Too much snow, combined with too little traffic in that area, makes snow plowing efforts impractical.
The highway is scheduled to reopen around Memorial Day of next year.
More From My Country 95.5