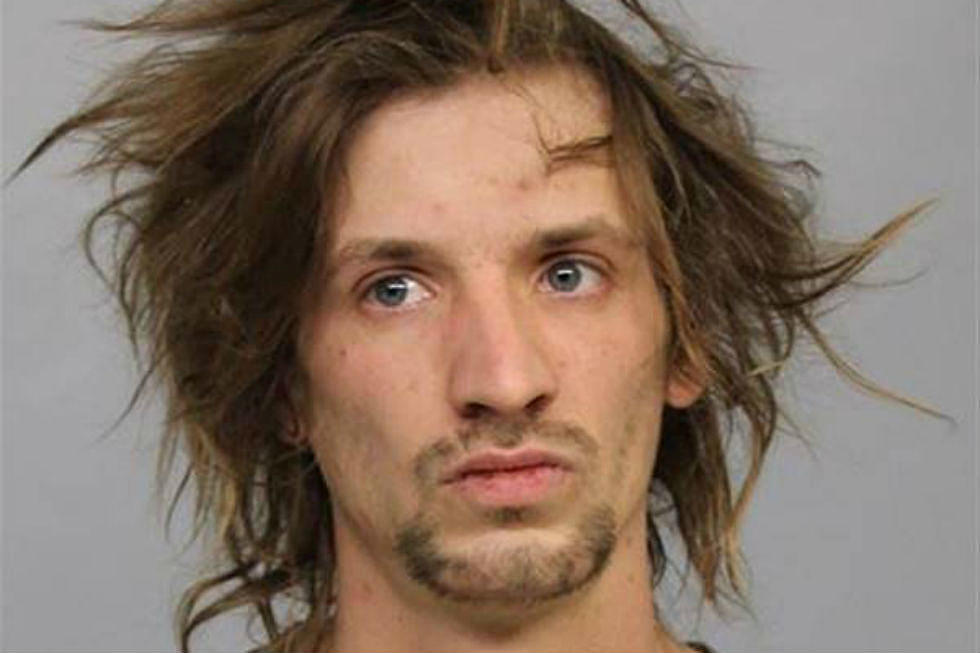 BREAKING: Casper Police Identify Shooting Suspect
Casper Police Department
Casper police have identified the person who they believe shot a 58-year-old woman early Tuesday morning.
Andrew Wayne Steplock, 27, was named as the suspect during a Casper Police Department news conference Wednesday afternoon. He is the son of the victim, Deborah Steplock.
Police say Andrew Steplock is charged with second-degree murder, aggravated burglary and possession of a firearm with unlawful purpose. He was arrested at roughly 11 p.m. Tuesday in Colorado.
Casper Police Chief Keith McPheeters told reporters that the wound suffered by Deborah Steplock is not survivable.
"From the start, the family has worked steadfastly to honor her wishes that her organs be donated to those whose lives can be saved by this precious gift," McPheeters explained. "Debbie's bodily functions are being preserved while preparations are being made to honor her wishes."
"Due to the certainty of Debbie's medical condition and the definitive pronouncement by medical professionals, we are classifying this event as a homicide," McPheeters said.
The victim was found inside a home in the 100 Block of E. 10th St. by police officers responding to a report of an activated security alarm at roughly 1 a.m. Tuesday.
Officers arrived to find Steplock's husband administering first aid to her. She was taken to Wyoming Medical Center for treatment and remained in critical condition as of Tuesday afternoon.
"This investigation was complicated and demanding," McPheeters said, adding that all available resources were brought to bear.
"Great effort was made to ensure that all possible leads were followed in order to bring justice to the Steplock family," McPheeters continued, "while also making sure that the citizens of Casper were not facing the threat of an unknown suspect still at large in our community."
Larimer County, Colorado Sheriff's deputies arrested Andrew Steplock on Tuesday.
"At this time, the Casper Police Department believes that there is no continuing threat to the public, and although the investigation is ongoing, there is no known information that any other suspect or suspects were involved in this tragic event," McPheeters said.
An extraditable warrant was served to Steplock in Larimer County, Colorado, late Wednesday morning.
The investigation, McPheeters said, is ongoing and will continue for quite some time.
"Officers and investigators of the Casper Police Department worked steadily for nearly 36 hours straight without breaks or sleep to bring this investigation to the point where we can stand before our citizens and assure them that they are not at an ongoing risk by the perpetrator of this heinous crime," McPheeters continued.
"As their chief of police, I could not be more proud of the dedicated police work that I have been witness to over the last day and a half," McPheeters added.
More From My Country 95.5