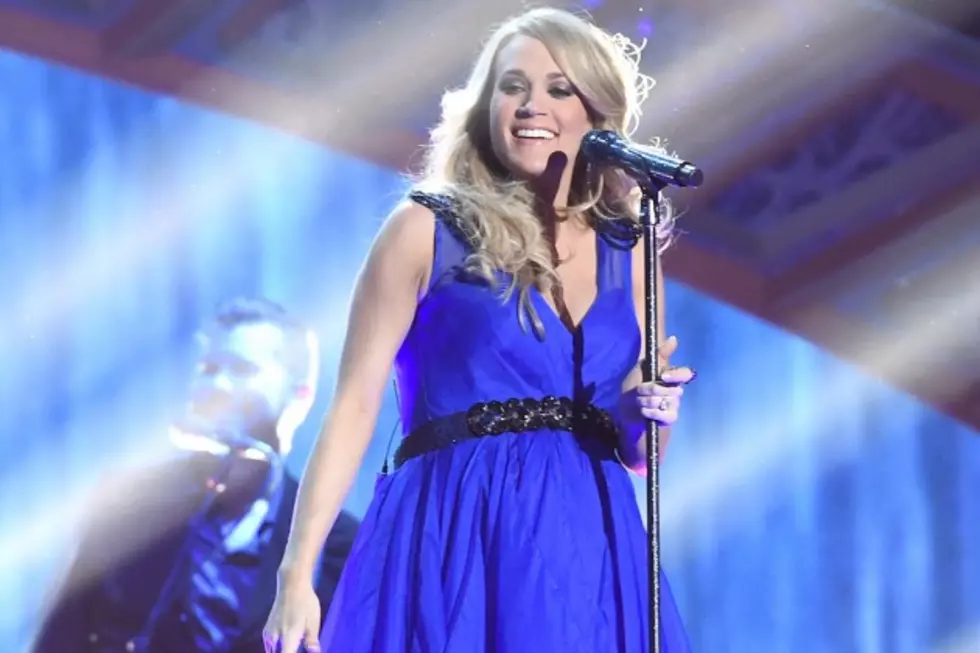 Carrie Underwood Locks in Her Fifth Consecutive No. 1 Debut
Jason Merritt, Getty Images
Underwood's first greatest hits collection boasts 25 of her biggest songs (so far), including her newest single, 'Something in the Water.' This is the fifth consecutive album to debut at No. 1 for the country singer and soon-to-be mom. 'Greatest Hits: Decade #1' also landed at No. 4 on Billboard's 200 chart, with sales and streaming totaling over 100,000 albums.
"One of the most spectacular elements of Carrie Underwood's career continues to be the sheer depth and breadth of her music, whatever the subject matter, from the most nuanced performances to songs that just blow the roof off," says Sony exec Gary Overton. "With her Greatest Hits package debuting at No. 1, and 'Something in the Water' already a massive hit, it's an incredible testament to how profoundly Carrie's songs have connected with fans over the past ten years, as well as the awesome promise of the decades of music still to come."
But Underwood's stunning five-for-five debut record isn't the only milestone that comes with the release of 'Greatest Hits: Decade #1.' With 94,000 sales in the first week, it's also the best-selling debut for a hits collection by any artist in any genre in over six years. Not to mention being the biggest debut of any female artist since 2005 ... when Underwood herself set the record with 'Some Hearts.'
With all these records being broken and a new baby on the way, it may be safe to say that 2014 is turning out to be Underwood's best year yet. Find out everything you need to know about Underwood's 'Greatest Hits: Decade #1' collection here. And then head on over to iTunes to purchase.
You Think You Know Carrie Underwood?