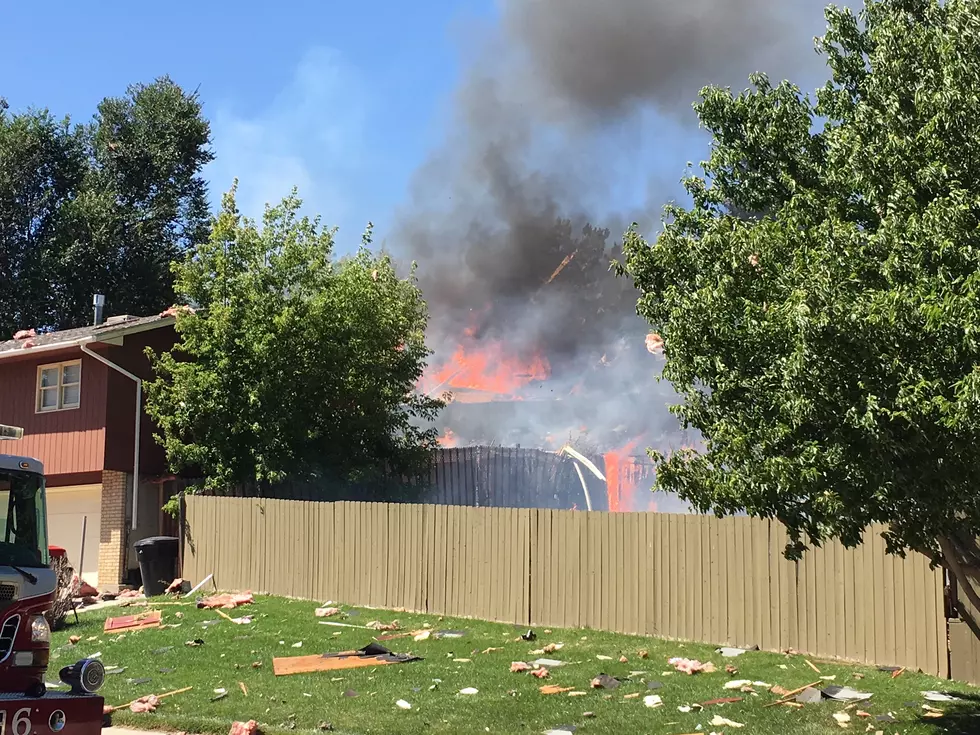 Casper Home Explosion: No Evidence of Device or Drug Lab
Ian Delap, Townsquare Media
As the investigation into Monday's home explosion continues, Casper police say there is no evidence that the incident was caused by an explosive device or clandestine drug manufacturing lab.
The explosion is believed to have originated in the basement of the home, according to Casper police spokeswoman Rebekah Ladd. Casper Fire-EMS investigators spent hours using equipment to remove debris and examined fire patterns to identify the location of origin.
The cause, however, has still not been determined. Further on-site testing involving specially-trained personnel and equipment will be needed.
At roughly 12:30 p.m. Monday, a house on Plateau Place exploded, causing a fire and hurling debris across an estimated two-block radius.
No one was inside the house at the time, and no injuries were reported. However, debris damaged over a dozen residences in the area and left five homes unfit for their residents to occupy.
All the displaced residents are staying with friends or family, police said.
In the four days since the blast, investigators from Casper Fire-EMS, the Casper Police Department, Wyoming State Fire Marshal's Office at the Bureau of Alcohol, Tobacco, Firearms and Explosives have worked the scene in an effort to determine the cause.
Crews from Black Hills Energy were also at the site for an extended period of time to investigate and evaluate their infrastructure. Rocky Mountain Power workers initially disconnected power to affected houses and checked their equipment.
In Thursday's statement, Ladd asked the public to stay away from the area where the explosion occurred. The scene has been secured, but will remain in its current state in order to allow investigators from insurance companies and other entities to analyze the situation.
Anyone who finds a personal item in the area that does not belong to them is asked to contact the police department, as any such item may be connected to the explosion.
More From My Country 95.5