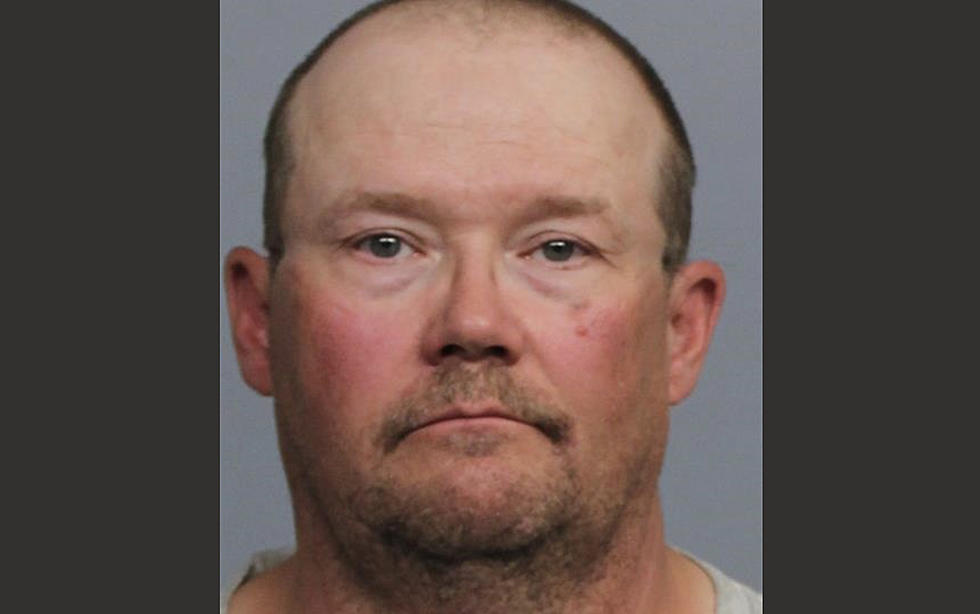 Casper Police Identify Suspect in 'Shots Fired' Incident on Wednesday Afternoon
Courtesy Casper Police Department
Jeremy White was taken into custody Thursday afternoon, according to Casper Police PIO Amber Freestone.
We will continue to update this story as more information becomes available.
————
The Casper Police Department is asking for the public's help locating 53-year-old Jeremy White from Casper in connection to the shots fired on CY avenue this afternoon.
White is a Caucasian male about 5 feet 7 inches tall and 235 pounds. He is believed to be in Casper and should be considered armed and dangerous. If you have information on White's location please call the Public Safety Communications Center non-emergency number (307) 235-8278 or 911.
Casper Police are advising the public not to approach White if you see him.
According to Casper Police Public Information Officer Amber Freestone White is currently the only suspect.
Just after 12:30 in the afternoon on Wednesday, November 8, 2023 Casper Police Department Officers responded to a silent alarm from Smiths Express. Tele-communicators at the Public Safety Communications Center compiled information
from multiple calls detailing shots fired and two males fleeing the scene.
There were no injuries reported in this incident.
Casper Police Officers used camera footage from the business along with witness descriptions to identify a suspect vehicle. While officers on scene interviewed witnesses, additional support officers pursued multiple leads regarding the suspect's location including in the residential neighborhood north of the scene and other locations. At this time a suspect has been identified and the incident remains an open investigation.
The 50 Most Dangerous Cities in America
Gallery Credit: jrwitl
9 Risky & Dangerous Ways to Ride or Drive Your Car
Gallery Credit: AJ Brewster
More From My Country 95.5