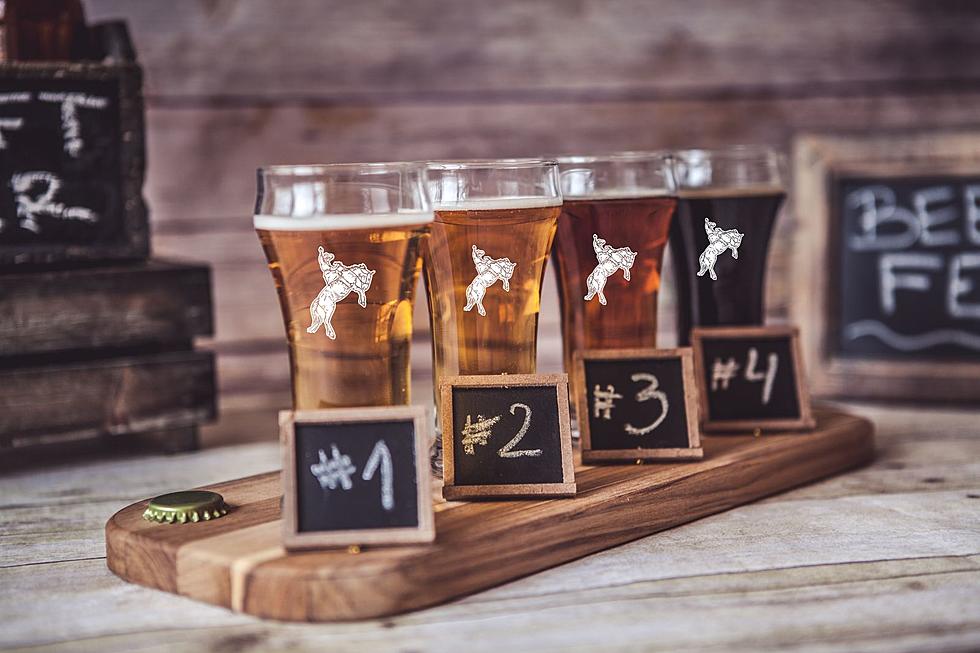 Craft Beer Week's A Great Time To Support Wyoming
CANVA
Wyoming's craft beer scene is one of the best in the country. The Wyoming Craft Brewers Guild says that Wyoming is Top 10 in the U.S. for most breweries per capita. Meaning, there are 41 breweries and one for every 14,116 people.
To celebrate our beer, Wyoming is having Craft Beer Week June 10-17
Being a fan of beer, I've always tried to support as many breweries as I can. I've purchased the Reel Craft Pass for the last couple of years. The pass is just like a passport. The breweries from across the state that are participating, are in the book and when you visit you get a stamp.
There's also the Wyoming Beer Trail, that is the official guide to all of Wyoming's finely crafted beers.
Even Visit Casper has the Local Ale Trail, which is a passport on your phone for Casper breweries that gives you special discounts and gives you a chance to win prizes...just for drinking Casper beers.
Not a bad deal.
When you're traveling around Wyoming, or even just going into your local brewery, not only do you get to try the different beers where they're brewed, but you get to support Wyoming's economy.
Craft beer in Wyoming is a serious business, these are the 18 cities where beer is brewed.
Casper
Cheyenne
Cody
Douglas
Evanston
Gillette
Glenrock
Jackson
Lander
Laramie
Powell
Pinedale
Rock Springs
Saratoga
Sheridan
Ten Sleep
Thermopolis
Torrington
Since craft beer week is kicking off, it's a great idea to get out and support Wyoming brewers. When you buy and drink Wyoming beer, not only are you supporting the brewers, but you're also helping restaurants, bar owners, farmers and the servers bringing you the tasty beverages.
You didn't realize that just by drinking 1 beer you could make such an impact of others, did you?
Get out, enjoy the many options available and know you're helping Wyoming when you do.
Don't forget about the special WYPA that will be released on Tuesday June 13th at participating breweries all over the state. You'll also be able to get a commemorative Wyoming glass.
When drinking beer, be safe, responsible and smart.
2022 Booze and Bacon Festival Brings Booze, Bacon, Beer, and Beards
The 2022 Booze and Bacon Festival happened at The Ford Wyoming Center on Saturday, November 12.
Wyoming Breweries Fall Beers
More From My Country 95.5