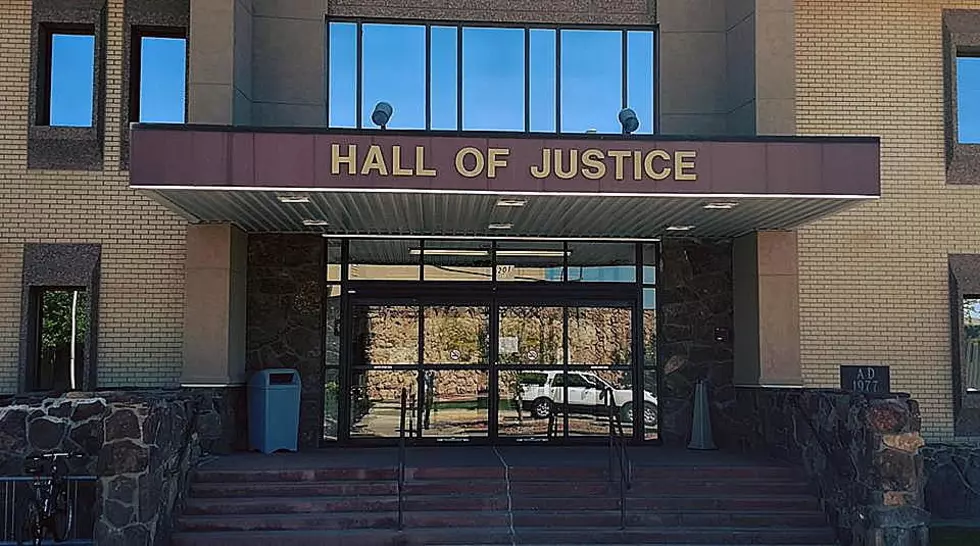 Federal Judge Allows Lawsuit Against Casper, Police to Proceed
Courtesy-Casper-Police-Department
A woman whose son was shot to death by two Casper police officers last year can proceed with her civil lawsuit against the city, according to a ruling by a federal court judge on Wednesday.
U.S. District Court Judge Scott Skavdahl upheld Linda Lennen's objection to the motion by the city, police department and others to dismiss her wrongful death lawsuit about the death of her son Douglas Oneyear.
Lennen claims they created the policies that enabled officers Jonathan Schlager and Cody Meyers to shoot him in east Casper, according to the complaint filed by Lennen's attorney Todd Hambrick. "Plaintiff alleges that The Officers in this case were plainly incompetent and knowingly violated the law when they caused Douglas Oneyear's unwarranted and excruciating physical and mental anguish and death."
The Wyoming Law Enforcement Academy initially was named as a defendant, but it has been removed.
In his ruling Wednesday, Skavdahl outlined the background of the case, citing Lennen's version of the events because she is not the one asking for the dismissal.
Oneyear, who had suffered from mental health issues, was fond of certain objects and was carrying a toy sword on the night of Feb. 25, 2018. He went to a convenience store in east Casper, frightened the clerk, went behind a counter to get cigarettes, and left the store. The clerk was uninjured but upset.
As Oneyear was walking to his apartment, two police officers pulled up with Schlager blocking the sidewalk with his patrol car in front of Oneyear and Meyers parking behind him. Oneyear stepped off the sidewalk, started walking around Schlager's car "'in a non-threatening manner with his arms at his sides,'" and then within seconds was shot multiple times, according to Skavdahl's summary.
The city and police department have responded that Lennen's lawsuit offered no plausible factual statements supporting her assertions about the officers' training, nor that their allegedly inadequate training showed "'deliberate indifference'" by the defendants toward Oneyear.
Skavdahl wrote that Lennen alleged the city and police department armed the officers and deployed them into the public to respond to incidents such as the one involving Oneyear, but did not adequately train them on how to deal with people like him. As a result, they used unconstitutional excessive force against him.
He wrote Lennen's arguments were plausible, adding the city's arguments were insufficient, so he agreed with her and would not dismiss her lawsuit.
"Plaintiff has alleged, and supported with factual underpinnings, that the officers here used unconstitutional excessive force in shooting Mr. Oneyear and they did so pursuant to their training," Skavdahl wrote.
A trial date has not been set in the case.
More From My Country 95.5