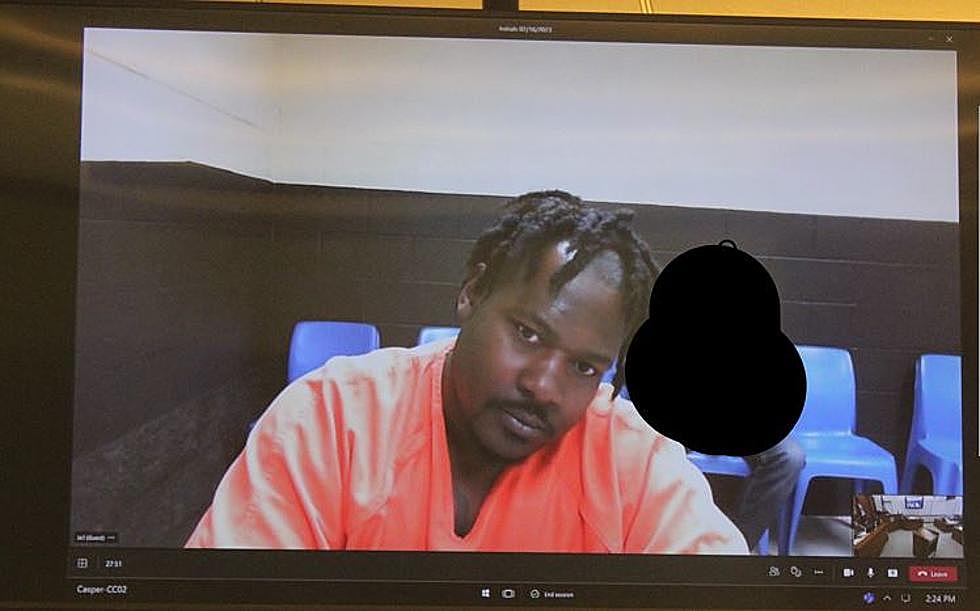 Felony Dismissed for Man Charged with Promoting Prostitution in Casper
Kolby Fedore, Townsquare Media
DShawn Rhodes, 33, appeared in Natrona County Circuit Court today for a preliminary hearing.
Rhodes heard three charges from Judge Brian Christiansen:
1. Promotion of Prostitution, a felony punishable by up to two years in prison
2. Possession (meth), a misdemeanor punishable by 1 year in prison
3. Possession (marijuana), a misdemeanor punishable by up to 1 year in prison
In today's hearing Assistant District Attorney Blaine Nelson examined a Casper Police Officer.
He asked the officer how he and his team became aware of prostitution in Natrona County.
The officer stated that they had located some paid escort websites online. He said that one of the advertisements was connected to the defendent's email account.
The police team set up a sting operation.
Court documents say that an escort agreed over text message to engage in vaginal, oral, and anal sex with the officer for $300.
The alleged escort arrived at a predetermined location in North Casper.
The officer showed the woman the $300 and asked her if he needed to wear a condom.
She said she would prefer that he did. Afterwards, other police officers entered the room and took the woman into custody.
In an interview with the woman, she told police she had been working as a prostitute for multiple years; she said when she was caught in California, police determined she was a victim of human trafficking.
The officer told Nelson that the woman was afraid to talk to police because she believed Rhodes would kill her for "snitching."
She told police she was in a relationship with Rhodes, and he would give her rides to and from prostitution calls.
She said she had been taken to Cheyenne and Denver for the purposes of prostitution, and that Rhodes did not have a job and did not work to make money.
Court documents claim the woman told police she gave Rhodes money for "stuff" including food and gambling.
In court Nelson asked the officer about the language used in text message exchanges between Rhodes and the woman.
The officer said that the woman often used the word "daddy" when addressing Rhodes, which is common in a pimp and prostitue relationship.
In the cross examination, Rhodes' Public Defender Marty Scott asked the officer, "Isn't it [the word daddy] also a term used in more ordinary sexual relationships?"
"Depends on your definition of ordinary" said the officer.
The officer was unable to confirm that money was exchanged between Rhodes and the woman as he was solely relying on the woman's testimony to suggest it happened.
The officer was not able to prove that the email connected to the advertisement was connected to Rhodes.
Scott argued that there was no probable cause and asked that the case not be bound over for District Court.
Christiansen agreed, stating "I'm not finding evidence. In fact evidence says she was in charge of the money."
The charge of promoting prostitution was dropped.
Rhodes pleaded guilty to the other two misdemeanors (possession of meth and marijuana).
Rhodes has another case pending before the court for a charge of domestic battery. In his initial appearance before the Natrona County Circuit Court, Assistant District Attorney Stephanie Arrache said it could be connected to the same woman. 
Wyoming Highway Patrol Educates Truckers About Truckers Against Trafficking
Nonprofit agency Uprising shares information about human trafficking and exploitation
More From My Country 95.5