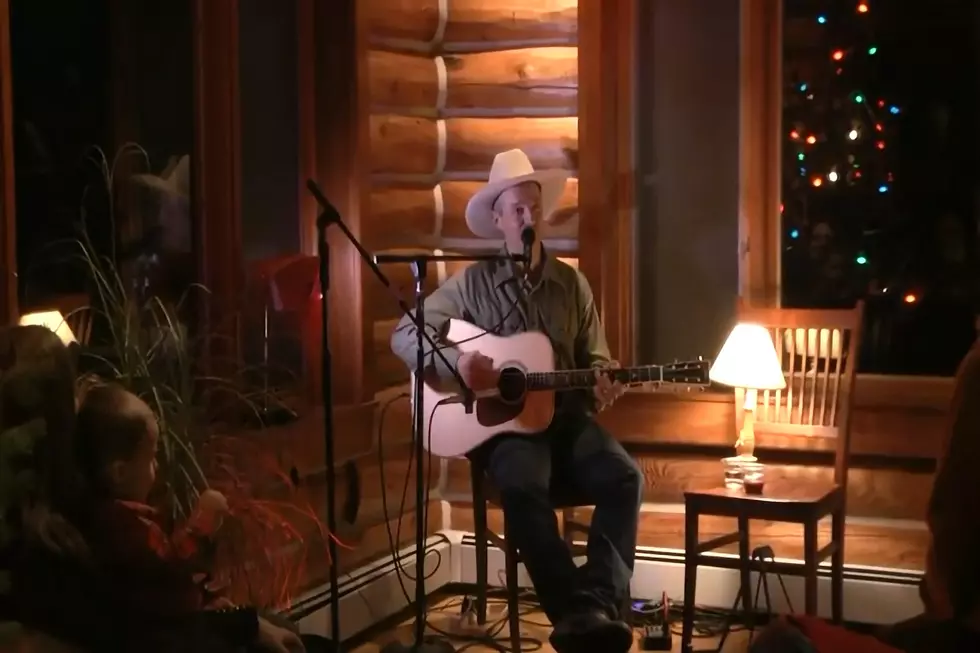 Free Concert With The Talented Dave Munsick In Casper
Dave Munsick via YouTube
Musical Talent runs thick in Wyoming's Munsick family and it has been passed down from generation to generation.
It wasn't long ago we shared the memorable moment when Ian and Dave shared the Grand Ole Opry stage in Nashville. Just a couple months ago the Munsick family were all on stage at David Street Station for 5150 Festival and now the patriarch of the family, Dave Munsick is coming back.
6:30 pm on Thursday at Frontier Brewing Company, Dave will bring his storytelling abilities to the stage for a free show with the Historic Trails Center Foundation.
HTCF Executive Director Gena Jensen says the free show is
going to be a unique program and family friendly. He takes the Wyoming history, cause he's from the Sheridan area, so he takes that history and puts it into historical preservation of song.
Jensen continues that
we are really looking forward to the show. It's just a new innovative way for us, at the trail center, to get the public awareness.
The National Historic Trails Interpretive Center is coming off a busy summer as they celebrated their 20th year. All summer they had special exhibits and programs to highlight the rich history of the Oregon, Mormon, California and Pony Express trails and how they've been an important part of central Wyoming.
Thursday nights show may be free, but you'll have the chance to find out how to help out the Trails Center financially. There are multiple ways for your to help, by volunteering, donating or becoming a member.
Over the years Dave Munsick has produced 7 cd's, written and recorded themes for historical documentaries. His show's are full of history and his storytelling is nothing less than amazing.
You'll have a chance to see Dave up close and personal at the intimate setting of Frontier Brewing Company Thursday at 6:30pm
10 Of The Most Famous Wyomingites In History
We asked our listeners to tell us who they thought was the most famous Wyomingite in History, here are the top 10 picks. NOTE: To be a Wyomingite you do NOT have to be born here, but you DO have to have lived here for at least a year.
Diary of a Wyoming Homesteader From Over 100 Years Ago
Taylor Barnette has a TikTok account where he shares 100-year-old diary entries from his Great Grandmother while showing what life looks like now on the very same ranch.
11 Beautiful Wonders Of Wyoming NOT Named Yellowstone
Wyoming is full of incredible places to visit and spend time that aren't your normal tourist attractions.
More From My Country 95.5