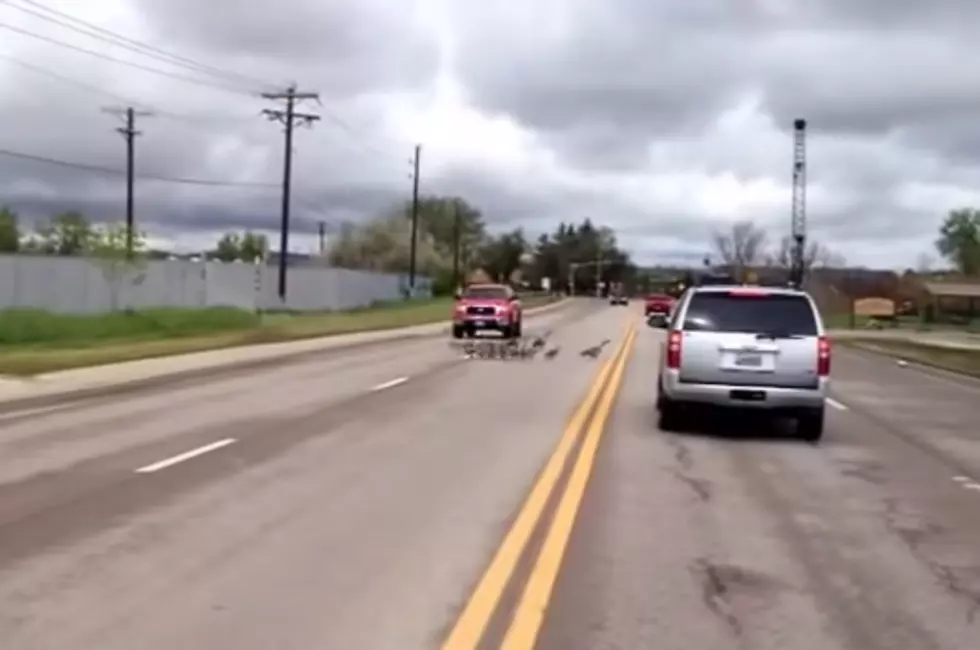 Geese with Goslings Cause a Wyoming Traffic Jam [VIDEO]
Rick Darcy, Townsquare Media
In between rain showers over the weekend, I turned the corner and witnessed... a Wyoming Traffic Jam.
It's a pretty cool sight to see wild animals in Wyoming, for some its a regular routine and it's why most of us love making our home in this great state.
Once in a while residents as well as visitors to our state get a chance to experience a Wyoming Traffic Jam (where animals block or cross the road).  But this one wasn't in Yellowstone National Park, where visitors often line the roads through the park just to get a glimpse of bears, bison or elk.  No this one was in Casper and was caused by a gaggle of geese crossing a road near the fairgrounds, trying to make their way back to the river.
It's nature at it's simplest, but a good reminder that spring is really here and time once again for the cycle of life to renew itself.
More From My Country 95.5