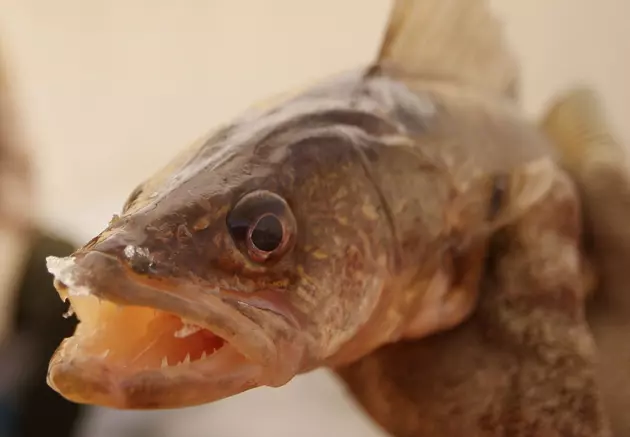 HAWG Ice Fishing Derby Winners Cash In (FINAL RESULTS)
Scott Olson, Getty Images
Over the weekend, over 600 brave souls ventured out on the ice at Pathfinder reservoir to compete in the 27th HAWG Ice Fishing Derby.
The weather played havoc on those without ice shelters, but all had a good time trying to entice a big one to bite their lines.
Here are the overall winners for 2016...
Top HAWG Honors went to Wes Miller - Kemmerer with a 21 inch - 4.46 lb Rainbow Trout.  That monster also garnered Wes the largest trout of the tournament award.
2nd Place went to Robert J. Bustos Jr. of Laramie with 21 inch - 4.15 lb Rainbow Trout.
3rd Place went to Kerry L. Hoffman of Casper landing a 22.5 inch - 4.04 lb Brown Trout.
4th Place went to Ray Bohannon of Casper reeling in a 19.5 inch - 4.02 lb Rainbow Trout.
Largest Walleye went to Casper's Rick Walter who caught a 19.5 inch - 3.13 Walleye.
Congratulations to all of this year's winners!!
More From My Country 95.5