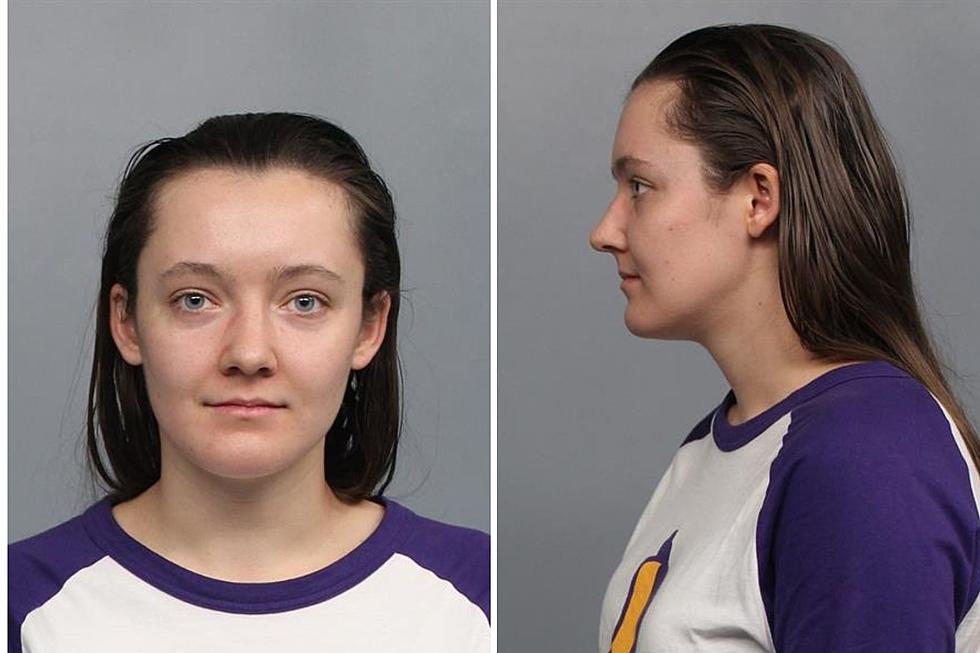 UPDATE: Casper Woman Pleads Not Guilty to Arson Charge; Trial Date Set
Lorna Roxanne Green. Courtesy Natrona County Sheriff's Office.
The Casper woman accused of setting fire last year to the Wellspring Health Access Clinic -- to be the state's only abortion clinic -- pleaded not guilty in federal court in Cheyenne on Friday.
Lorna Roxanne Green, 22, heard the sole count of arson of a facility engaged in interstate commerce in the May 17 indictment during her initial appearance before U.S. Magistrate Judge Kelly Rankin, who advised her of her rights
She pleaded not guilty during the arraignment portion of the 6-minute hearing.
Rankin set her trial date for July 24.
Green remains free on an unsecured bond of $10,000.
If convicted, she faces a punishment by between five years and 20 years imprisonment, up to three years supervised probation after her release from custody, up to a $250,000 fine and a $100 special assessment.
Later Friday, the Wyoming U.S. Attorney's Office issued a press release saying a federal district court judge will determine any sentence after considering the federal sentencing guidelines and other statutory factors.
Green was arrested on March 21, according to the affidavit accompanying the criminal complaint.
The fire was set at the Wellspring Health Access Clinic, 918 E. Second St., early May 25, 2022, a month before it was set to open. The clinic would provide services including OB/GYN, gender affirming care, and abortion procedures.
The fire caused $290,000 in damages and delayed the clinic's opening by about a year.
The Casper Police Department, the Federal Bureau of Investigation, and the U.S. Bureau of Alcohol, Tobacco, Firearms and Explosives are investigating this crime.
Casper attorney Ryan Semerad is representing Green.
Assistant U.S. Attorney Stephanie Sprecher is representing the federal government.
An indictment merely contains allegations, and every defendant is presumed innocent unless and until proven guilty.
2022: This Year in Photos
More From My Country 95.5