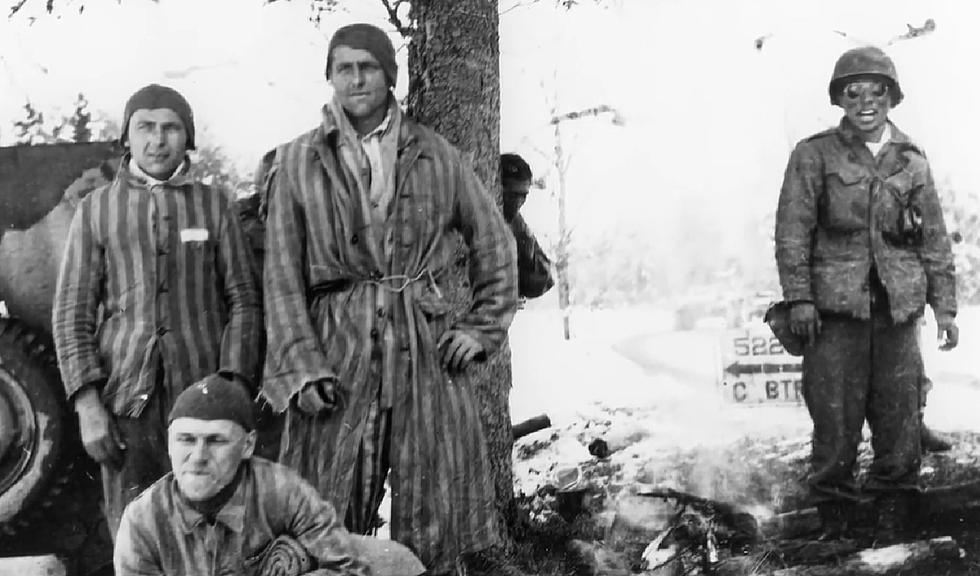 Powerful Book Tells The Story Of Heroic Former Heart Mountain Incarceree
Heart Mountain Wyoming Foundation
The world is in a bad state, but everything will become still worse unless each of us does his best. -Victor E. Frankl
Clarence Matsumura lived in Hollywood, California with his family who owned a Grocery store, and he and his family were among the nearly 14,000 Japanese Americans who were incarcerated at Wyoming's Heart Mountain Relocation Camp during WWII.
Matsumara signed up to join the military when the United States became involved in WWII and joined the 522nd Field Artillery Battalion.
The 522nd was activated in 1943, at Camp Shelby, Mississippi, and at that time the unit consisted of nine Caucasian officers and 96 enlisted men of Japanese descent.
The 522nd had a reputation as one of the most accomplished artillery units in the European Theater of Operations.
In March of 1945, the 522nd was assigned the task of going and helping other units with their missions.
Matsumara was given the job of driving ahead and reporting the position of retreating Nazis to the units, who then helped to handle the situation in whatever way was appropriate.
It was then that they came across what they would later learn was the death march of thousands of people that had been held at the Dachau concentration camps.
Matsumara helped to liberate and care for the prisoners, holding many of them while they died in his arms...
At first, the prisoners were confused and scared when they saw that their "rescuers" were Japanese.
"They were thinking we were from Japan, and that we had given up and joined forces with the United States."
Decades later Matsumara connected with a historian at Wyoming's Heart Mountain Relocation Camp and for the first time, he told his story.
The historian put an ad in a Jerusulum paper to try and find any survivors of the Dachau Death March that were rescued by Japanese American Soldiers, and Solly Ganor answered.
May 22, 1992...47 years after they had met for the first time on the side of a road in Germany, Matsumara and Ganor saw each other again.
Several years after the death of Matsumara, Solly Ganor published a book titled "Light One Candle" an award-winning book about his life both before, during, and after the Holocaust.
A new edition of the book has just been released, and you can purchase it here.
Below is a video that includes footage of both men sharing their stories,
Warning: There are some graphic images and topics.
Wyoming At The Turn Of The Century Through The Eyes Of Lora Webb Nichols
Nichols received her first camera in 1899 at the age of 16. Her earlier photographs are of her family and friends as well as self-portraits, and landscape pictures of the land surrounding the town of Encampment.
The Real History of Wyoming's Famous Bucking Horse "Steamboat"
The image of a Cowboy atop a bucking horse named "Steamboat" has become a symbol for Wyoming that is recognized throughout the entire world. Here is the real history of this famous bucking horse.
More From My Country 95.5