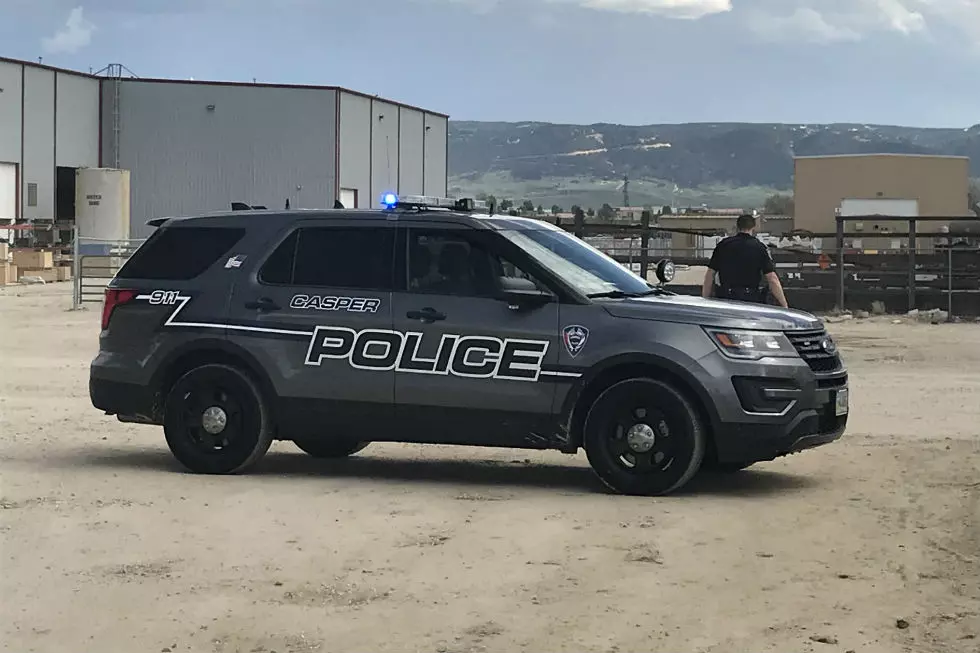 UPDATE: Lockout Lifted at Five Casper-Area Schools
Zach Spadt, Townsquare Media
The Casper Police Department has determined there was no threat on Friday to five schools that were placed on a precautionary lockout or to the public, according to a news release.
Shortly after 10 a.m. on Friday, police responded to a report of shots fired heard near the 2900 Block of Cyclone Drive, near CY Middle Schoolr.
The report was made to Casper Police based on sound alone.There was no observed threat.
Officers immediately contacted the Natrona County School District to place area schools on a precautionary lockout.
After a thorough investigation, Casper Police determined there was no threat.
At no time during this incident were schools or the public in danger. Shortly before 10:40 a.m., the lockout for schools was lifted.
The Natrona County School District has lifted the precautionary lockouts at Roosevelt High School, Fort Caspar Academy, CY Middle School, Pathways Innovation Center, and Journey Elementary.
Local law enforcement has identified there is no longer a potential safety concern as related to this situation. Students and staff are safe. Normal school operations are resuming.
Local law enforcement will release more information related to the potential safety concern at a later time.
Police received a report of shots fired in the area of CY Middle School and Roosevelt High School this morning, prompting the lockout at those schools and three others. 
Spokeswoman Rebekah Ladd told K2 Radio News that the preliminary investigation shows no shots were fired on any school campus. Police are still investigating whether any gunshots were actually fired to begin with, she said. 
===========================================================
Five schools in the Casper area are under a precautionary lockout due to a potential safety concern, the school district has announced.
The lockout, which involves securing the perimeter and restricting access to and from school buildings, is in effect at CY Middle School, Roosevelt High School, Pathways Innovation Center, Journey Elementary School and Fort Caspar Academy.
Students and staff are safe. Law enforcement is responding to the area.
More From My Country 95.5