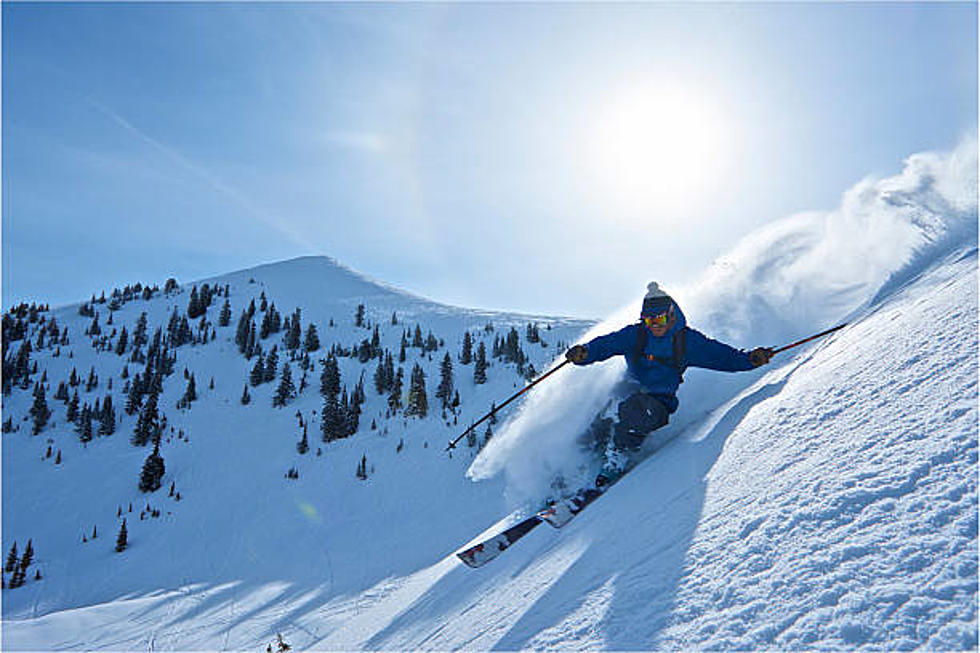 SO MUCH SNOW! Western Ski Resorts Extend Their Season
Getty Images/
Way out west, ski season has been extended.
There's just been so much snow and the cold has hung with us for so much longer, why not get out there and enjoy it?
Mountain West ski areas are offering at least a week, some are reserving the option for one more after that.
How about skiing in JULY? A couple of places are thinking about it.
All-time snowfall records have filled the slopes of Utah, the Alta and Brighton ski areas have both surpassed 750 inches for the season.
The Jackson Hole ski resort still lists its closing day as April 9th. But stay tuned, because they are still getting fresh layers of snow.
According to their website Wyoming's Snowy Range will stay open past Easter, or longer, if it keeps snowing. So far, it has kept snowing.
Deer Valley extended its season as did Park City and Snowbasin.
In Colorado, Arapahoe Basin, Copper, Monarch, and Steamboat have all extended.
"Across the state, it's been a fantastic snow year," said Sarah Beatty with Colorado Ski Country USA. "It just feels to the resorts kind of celebratory. Skiers and riders are also like, 'Yes, let's get out there.'"
Tamarack in Idaho and Ski Sante Fe in New Mexico will also go another week or so.
Lake Tahoe-area resorts have said they'll remain open into May or beyond.
It's not just a matter of how much snow falls but how long it will remain cold.
Once the warmup begins that snow will start to melt, then, due to the amount of it, there will be avalanche dangers.
There are a few resorts that are actually thinking of extending through JULY!
WEIRD Wyoming Snow Drifts April Blizzard 2022
Snow Crushes Wheatland, Wyoming Airplane Hangars
This row of hangars goes back many years. Some history was lost under a crush of snow.
March 21st, 2021. A record-breaking snowstorm had shut down most of Wyoming and was not yet done. Below is a gallery of photos as cleanup continues.
One of the small airports in Platte County, Wyoming is Phifer Airfield on Antelope Gap Road, east of Wheatland. Platte County has the Wheatland airport, along with one in Torrington and Guernsey. They were all shut down in the storm.
More From My Country 95.5