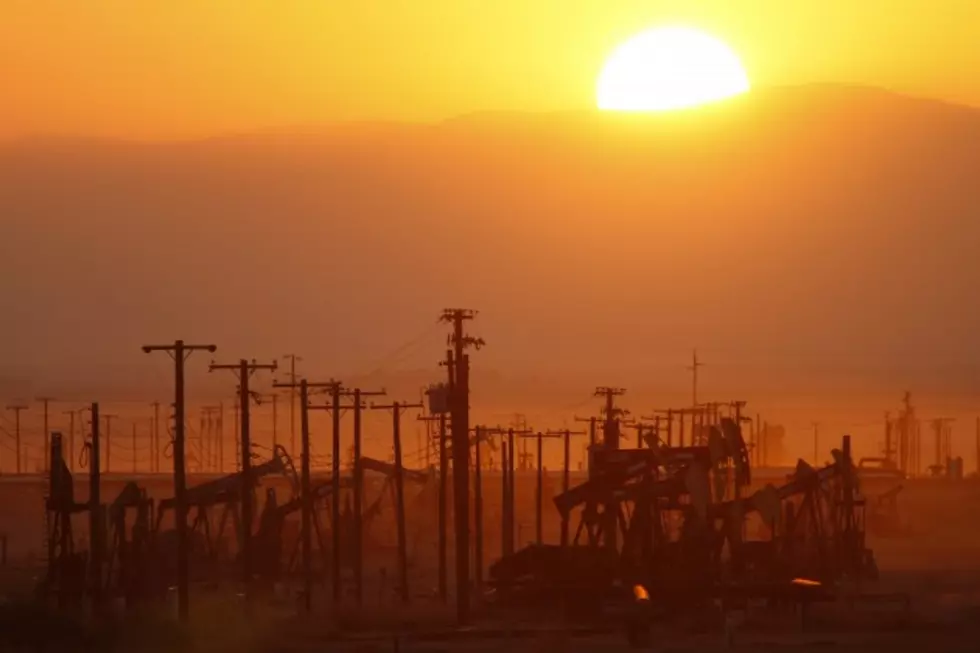 SourceGas Announces Start Of 2014 Wyoming Gas Selection Period
Fracking In California - David McNew/Getty Images
It's that time of year again where you get to pick your poison. Who do you want to give your money to? Did your provider last year take good care of you, or do you want to see if the grass is greener on the other side? Get the info you need from the press release below, then choose wisely...
---
UPDATE: CORRECTION TO: (3/26/2014) "SourceGas Announces Start of 2014 Wyoming Choice Gas Selection Period"
On a press release issued yesterday, March 26, announcing the upcoming Wyoming ChoiceGas Selection Period, two numbers in the phone number for Vista Energy Marketing, one of the seven supplier options available, were inadvertently transposed. The correct phone number is 1-888-508-4782. SourceGas regrets the error and apologizes for any potential confusion.
GOLDEN, Colo., March 27, 2014 – SourceGas Distribution LLC ("SourceGas") today announced the start of the 2014 Wyoming Choice Gas selection period beginning Friday, April 4, 2014, and concluding Thursday, April 24, 2014. Residential and commercial natural gas customers will have their annual opportunity to select from one of seven pre-qualified suppliers. During the three week selection period, suppliers are competing to provide for each customer's natural gas commodity needs for the upcoming Choice Gas period, which runs from June 1, 2014 through May 31, 2015.
SourceGas customers should receive their selection packets on or before April 4. The participating natural gas suppliers will provide information on various pricing options to customers during the three weeks of the selection period, either directly or through advertising.
"The Choice Gas selection period gives customers an easy way to impact their monthly natural gas utility bills," said Rich Brewer, Choice Gas Administrator. "We encourage all our customers to actively participate by evaluating the different pricing options offered by the Choice Gas suppliers and making a selection that makes the most sense for their energy needs and budget. SourceGas will continue to provide the utility distribution and billing service regardless of which supplier the customer chooses."
The Wyoming Choice Gas Program, entering its 19th year, has always experienced high customer participation. For further information on the Wyoming Choice Gas program, please contact SourceGas at 1-877-245-3506 or visit the Choice Gas website at www.choicegas.com.
Customers can also contact the participating suppliers listed below:
Wyoming Producer-Consumer Alliance                    1-877-438-9722         www.wp-ca.com
Seminole Retail Energy Services                               1-877-807-5193             Wyoming.SeminoleChoice.com
SourceGas Energy Services                                        1-866-231-3241             www.SGES.com
SourceGas Utility – Pass-On (Regulated) Rate               1-877-245-3506
SourceGas is a natural gas local distribution utility headquartered in Golden, Colorado.  The company and its affiliates serve over 418,000 customers and operate over 18,290 miles of distribution, gathering and transmission pipeline, as well as storage facilities, in Arkansas, Colorado, Nebraska and Wyoming.  The company and its affiliates also provide gas transportation, in-home HVAC and appliance service and sales, as well as gas commodity sales services to its natural gas customers. More information on SourceGas can be found online at www.SourceGas.com.
More From My Country 95.5