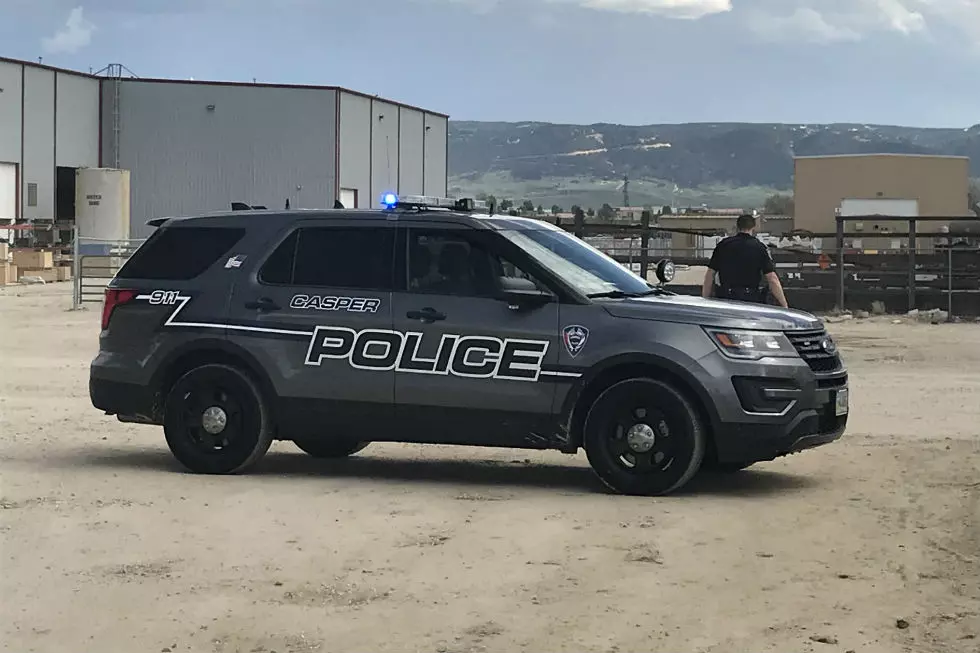 Teen Accused Of Pointing Loaded Gun At Casper Police Officer's Head
Zach Spadt, Townsquare Media
Casper Police say a teenager pointed a stolen, loaded gun at an officer's head during a struggle last month.
Brooke Shaelynn McQueary is charged with aggravated assault and battery, possession of a deadly weapon with unlawful intent, theft, possession of a controlled substance and interference in Natrona County District Court.
Court documents indicate that McQueary was a minor at the time of the alleged incident, but she is being charged as an adult. McQueary was born in 2004.
According to an affidavit of probable cause, officers were in the area of 300 North Forest when a blue 2004 Saturn drove upon them. The vehicle was being driven by McQueary's mother was the driver.
McQueary reportedly got out of the vehicle and yelled about someone coming after her, the affidavit states.
Officers tried talking to McQueary when she took off running. As officers chased McQueary, her mother said McQueary may have a gun.
The affidavit states an officer caught up to McQueary, and spun her around, they saw a gun in her right hand. An officer was able to knock the gun out of McQueary's hand and she was taken to the ground.
During the ensuing struggle, McQueary was able to grab the handgun again and pointed it directly at an officer's head. Officers were able to secure the gun and put McQueary in handcuffs, court documents state.
According to court documents, McQueary told investigators that she retrieved the gun from her purse, cocked it and believed that officers were going to shoot her.
A search of a bag McQueary was carrying yielded several needles, pipes and a box of .380 caliber ammo, according to court documents.
Additionally, the affidavit states, police checked the handgun with dispatchers and it turned up stolen.
McQueary has not yet had an opportunity to enter pleas to the charges.
A Quick Retelling of the "The Wyoming Incident"
Various versions of "The Wyoming Incident" can be found all over the internet. Below is what seems to be the most widely shared story...but is it true?
More From My Country 95.5