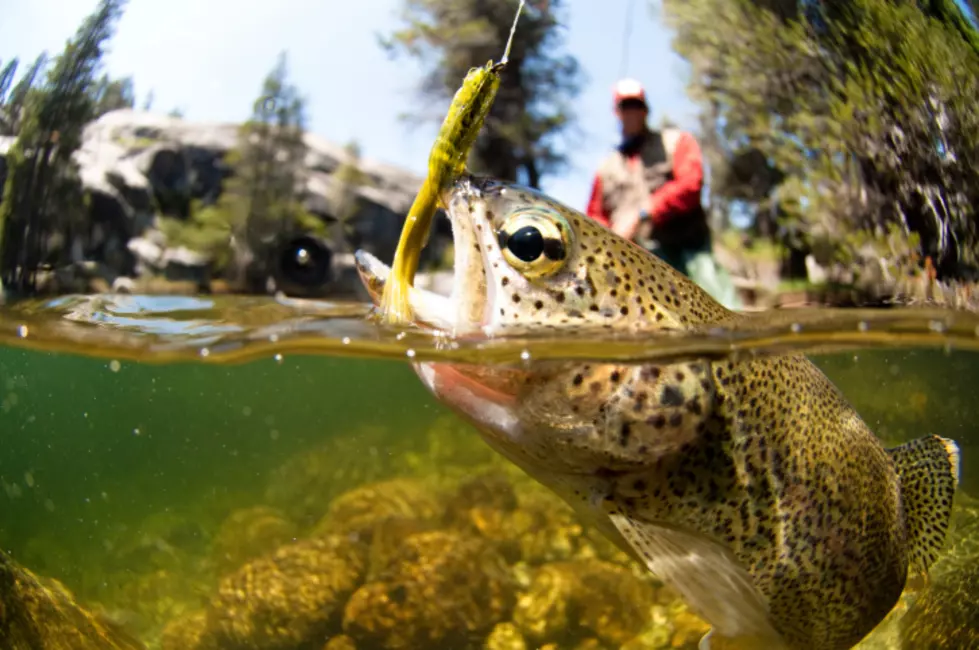 The Best Podcast For Wyoming Hunters & Fishermen
RS2589_178508863
Wyoming is one of the best destinations for fishing and hunting.
That goes without saying.
But a lot of time is spent by many trying to bag that big buck or trout and failing.
What if you could get some advice from people who have been out here all of their lives and know the ways of the Wyoming land and waters better than anyone?
Would you like to hear their tips and tricks? Why not? Some of that information goes back to generations of Wyomingites.
Now you go to school each week and learn something you wish you had known before.
Hookin' and Huntin' Outdoors are brought to you by Drew Kirby, morning host on My Country 95.5FM out of Casper Wyoming.
Drew brings on guests from Wyoming's Bureau of Land Management (BLM) as well as expert hunting and fishing guides.
Every week you'll find these local Wyoming experts revealing the best tips and tricks on the best times and places to hunt as well as expert tips on how to stalk it and bag it.
Now and then Drew can get one of these experts to spill the beans on their favorite hunting or fishing hole. Usually, they don't like to give up that information, because they don't want everyone else knowing about their "secret spot." But Drew has a knack for dragging it out out of them.
The show is aired on 95.5 FM out of Casper each Saturday.
But you don't need to be in the range of the radio station to listen.
But then it becomes a podcast and is released each Monday, so you can listen on your schedule.
Just download the APP at this link. 
THE PODCAST IS FREE!
Hot Air Balloon Threads Wind River Canyon Wyoming
Who Is That Wyoming Girl In That Dusk Rose Thunderbird?
More From My Country 95.5