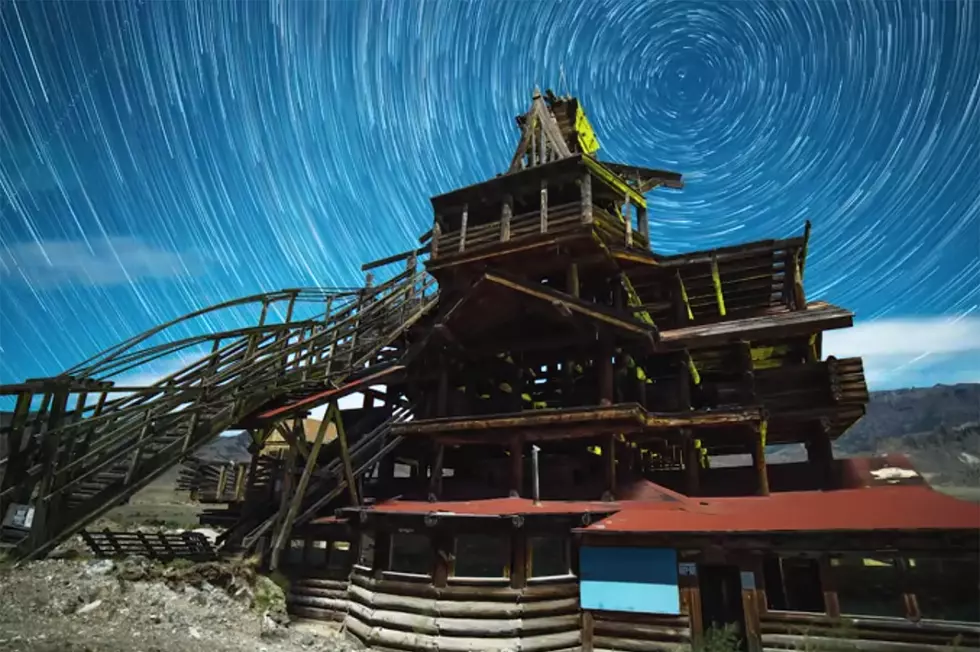 The Effort Continues to Preserve Historic Wyoming Landmark
Roadtrippers.com via YouTube
It is a Wyoming landmark that could be straight from a Dr. Seuss book. The building is a series of additions on top of addition each one more ornate than the last. It is whimsical, rustic, and majestic at the same time. The Smith Mansion is the creative projects of the late Frances Lee Smith, but today the dream lives on with his daughter Sunny.
Sunny Larsen is now the caretaker of the Smith Mansion. She and her husband, Paul Larsen, are on a mission to repair and maintain the building. Not only is the harsh Wyoming climate a force to be reckoned with, but over the years vandalism and trespassing have taken its toll.
Recently, they have accomplished a lot. They have constructed a fence to help prevent trespassing. All of the broken windows on the first floor are replaced. They constructed a limestone path around the mansion. They have started working on a retaining wall. And clean-up of nails and sagebrush is a constant effort. With every fundraiser, they can move closer to preserving and turning the building into a place everyone can enjoy.
Our goal is to preserve the structural integrity of the home. And to yes, open it up so we can share it with the public! We also hope to use the bottom of the mansion for a forum where local and regional artists can showcase their artwork. I can't think of anything better that it could be used for. This is my childhood home, my passion is in saving it for future generations to be able to enjoy it as well. - Sunny Larson
When talking with Sunny, she calls this building home. This is more than a stack of wood, bricks, and nails. This is the home her dad built. This is art, and she wants to share it with the world. The Smith Mansion Preservation Project holds regular fundraisers. Visit their website for the latest information.
More From My Country 95.5