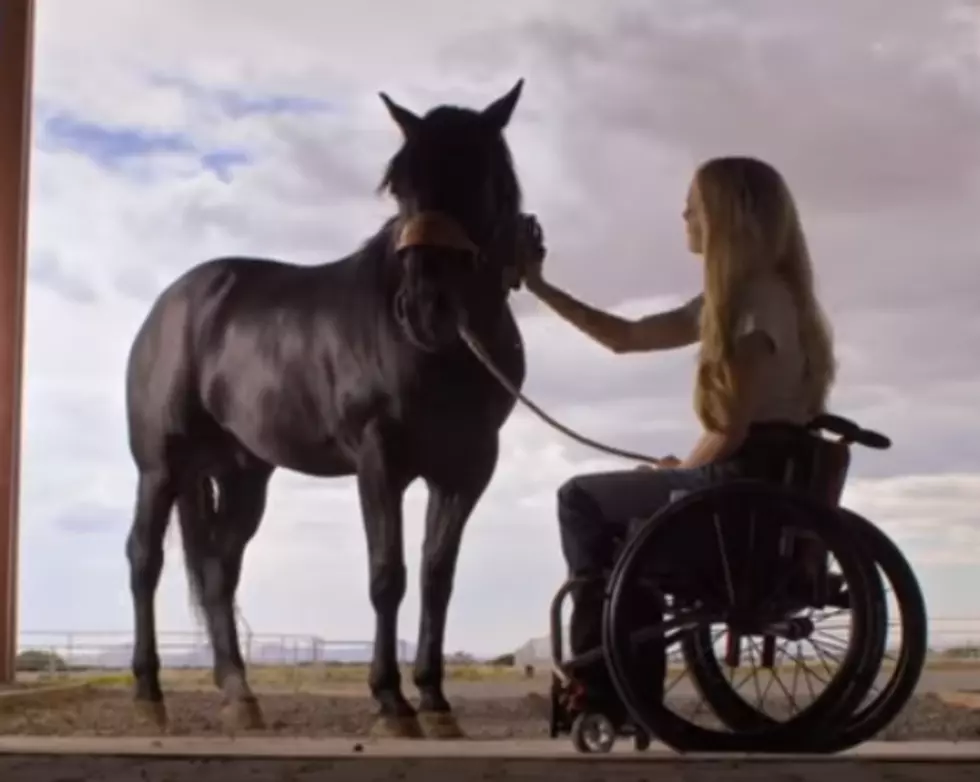 This Netflix Movie Is a MUST SEE For All Wyoming Barrel Racers
Netflix via YouTube
I admit to being a bit late to the game on this movie (it was released in March), but I am so glad I came across it!
While I may not be a big horse person my daughter is, and she has dreams of being a barrel racer in the future.
We curled up this weekend and watched the inspiring Netflix movie Walk. Ride. Rodeo.
You can watch the trailer here...warning you may want to have some Kleenex close by.
Walk. Ride. Rodeo. tells the true story of Amberley Snyder, a nationally ranked rodeo barrel racer from Utah who is involved in a car accident that leaves her paralyzed from the waist down.
This inspiring movie is one that will touch the heart of everyone that watches it (yes even the guys) and have you sobbing and cheering in the best way possible!
Side Note: Wyoming plays a BIG part in this movie so watch for it!
More From My Country 95.5