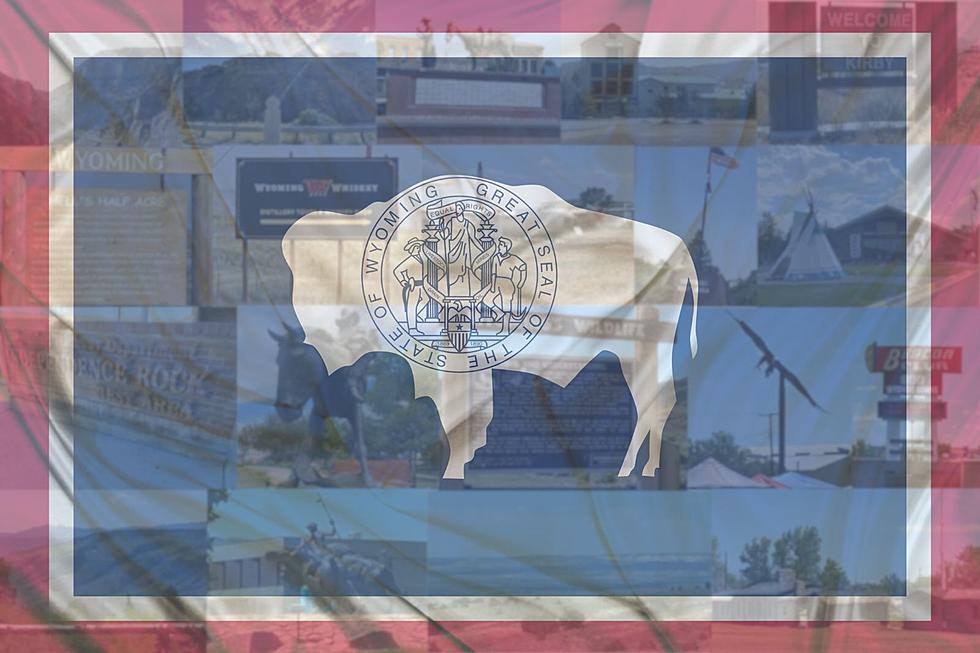 Video Proof That Wyoming's The Most Enjoyable State
Drew Kirby, TSM/CANVA
Wyoming is the 'Equality State' and it shows when it comes to the weather, places to go and things to do.
If you like the cold, you got it.
If you like it hot, you got it.
If you like snow, you got it.
If you like rain, you got it.
Heck, you can get all of those in one 24 hour period.
If you say Wyoming weather's too hot, you've never lived in Arizona.
If you say Wyoming weather's too cold, you've never lived in Alaska.
One thing about Wyoming that we can all agree on is that there are LOTS of possibilities when it comes to keeping yourself busy.
Hunting, fishing, hiking, biking, camping, swimming, floating, climbing, sight-seeing, riding horses, kayaking, or road tripping, again can all be done in one day.
Cruising through social media, you never know what you're going to see about Wyoming. You run across just about everything. Some of it isn't show a very appealing view of Wyoming, but most is very Wyoming positive.
I saw a reel on Instagram from Union Wireless, that I thought depicted a terrific view and the ideal Wyoming attitude and atmosphere.
If you're thinking about visiting the Cowboy State, do it. Be prepared, be ready for just about anything, but do it.
Tourism is important to us, we need people to continue to keep visiting, so we can continue living in our happy place.
If you forgot something at home and need to pick up supplies, check out our local Wyoming businesses and you'll find some of the nicest, most helpful and happy folks you've ever met.
Incredible Road Trip Across Wyoming
The exploration of Wyoming continues and Drew jumped into the 'Gray Ghost' and set out on a trip to end up in Cody, Wy. Between Casper and Cody there are MANY great places to stop.
9 Tips For A Great Wyoming Road Trip
More From My Country 95.5