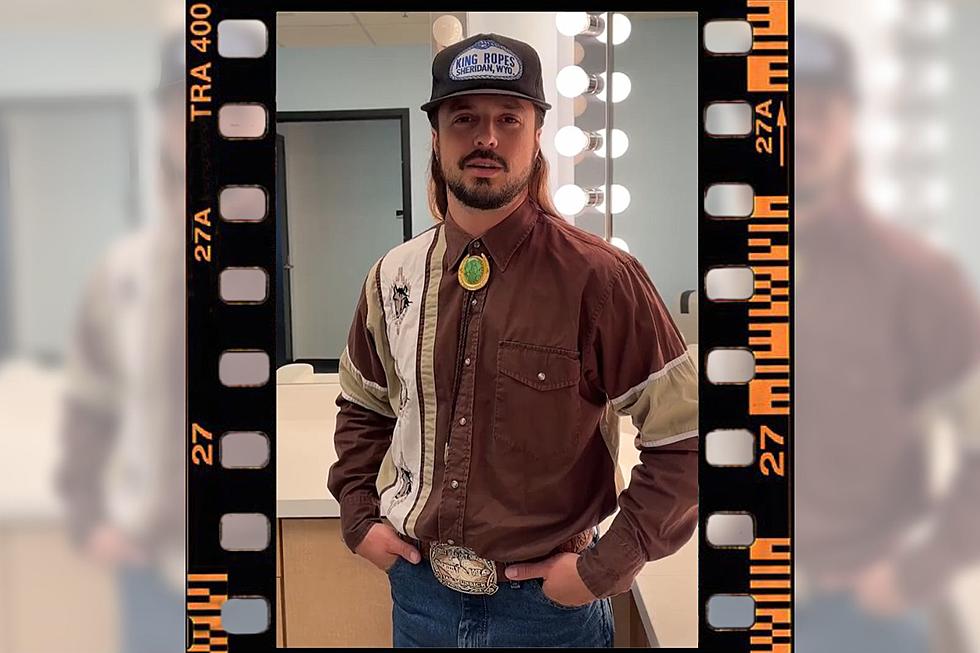 Want To Know What Wyoming's Ian Munsick Wears On A Daily Basis?
CMT via Twitter/ CANVA
You know the old saying, "you can take the boy out of Wyoming, but you can't EVER take the Wyoming out of the boy".
That statement can't be any truer when talking about Wyoming's Ian Munsick.
The country music singer, spends lots of time touring on the road and in Nashville making new music, writing songs, doing shows, spending time doing press and attending meetings, all while trying to continue rocking his country music dreams.
The life of a musician is a tough one, but it certainly has it's perks. It's cool to think that even though we may not get a chance to see Ian back here in Wyoming as often as we'd like, there are chances to catch a glimpse of him while he's on TV at CMT.
Country Music Television (CMT) has been a big part of the music industry for years. It's an outlet for artists to show off their music and music videos. It's always been a high point in a career to be a part of the CMT lineup.
During this particular video, Ian is showing off his 'ensemble' of the day. He says they change every day, but that this one was a special ensemble, because he's at CMT.
Ian starts by showing off his King Ropes hat.
Next is his Montana Silversmith Bolo, which happens to be the one he wore on his wedding day.
He then shows off his western themed shirt with horses
You can't deny he's Wyoming with a belt buckle like that. A sold out Grizzly Rose buckle that's attached to his belt from King Ropes that are holding up his George Strait Wranglers. 
Finally he show's off his Boar Skin Lucchese Boots.
As the video ends, Ian gives the best advice for the day...
You can't have a bad day, when you look good, man.
There's no doubt, Ian Munsick, IS Wyoming.
10 Of The Most Famous Wyomingites In History
We asked our listeners to tell us who they thought was the most famous Wyomingite in History, here are the top 10 picks. NOTE: To be a Wyomingite you do NOT have to be born here, but you DO have to have lived here for at least a year.
Beating The Wyoming Winter Blues
More From My Country 95.5