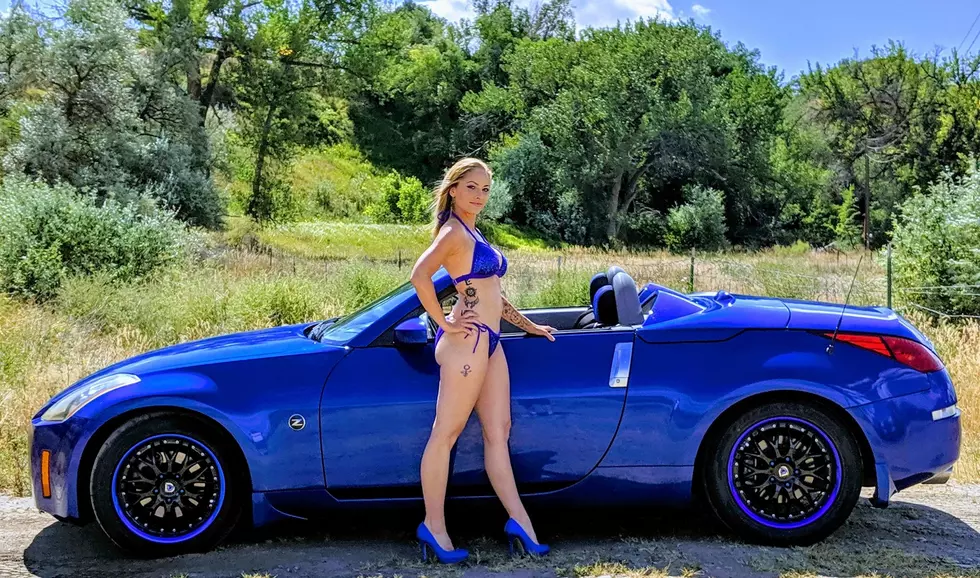 Worland Woman Competing For 'Maxim Magazine' Cover Girl
Justin Pfeiffer
A Worland woman, Jamie Pfeiffer, is currently competing to be a cover girl for Maxim.
The second phase of the voting ends September 19th, 2019. Jamie is currently in second place. You can vote for her for free once every 24 hours.
We spoke to Jamie and she gave us some insight on her personal life, family and hobbies. She stated:
I'm from Worland. I have lived here my whole life, except when I went to college at CWC and UW to major in English.

I am married to a retired Army National Guard Staff Sergeant. His name is Justin and we have been married for 11 years. I have two step-daughters named Miranda (18) and Abby (16) and 9-year-old twin boys named Kyland and Cruz.

I like to write... I have two stories published. I'm really into exercising, reading, listening to music, restoring my 350Z with my husband, and going to Supernatural conventions!

I have been the Office Manager/Statistician at the Worland Senior Center for 6 years. I'm also a member of the Floyd Minch American Legion.
Maxim is an international men's magazine, that although launched in the United Kingdom in 1995, has been based out of New York City since 1997. Maxim is known for its photography of singers, female models and actresses whose careers are at a current peak.
We wish Jamie all the best and we will be rooting for her every step of the way!
More From My Country 95.5