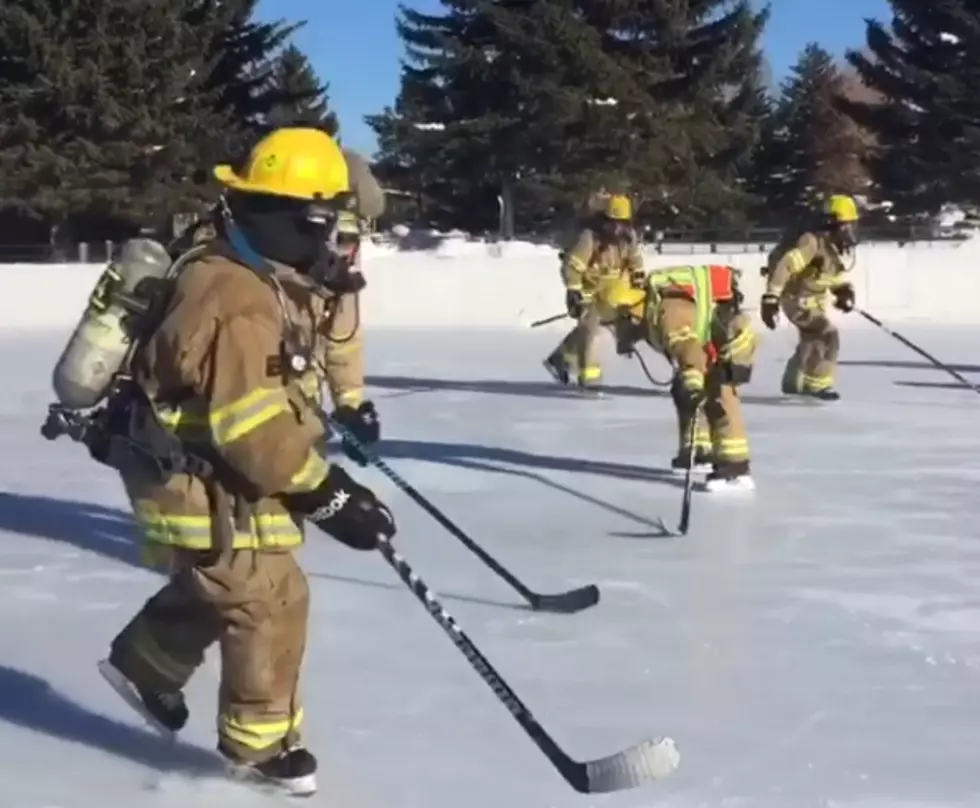 Wyoming Firefighters Train In Full Gear Playing Hockey
@bthurston via Instagram
It's no exaggeration to say we do things differently here in Wyoming. An Instagram video recently posted by Ben Thurston shows a team of Jackson Hole firefighters battling it out in a game of hockey in full gear!
Thurston posted the following caption under the video:
Little firefighter workout/air consumption training at the rink, in full bunker gear, on air. Gotta keep the training fun and new!
More From My Country 95.5