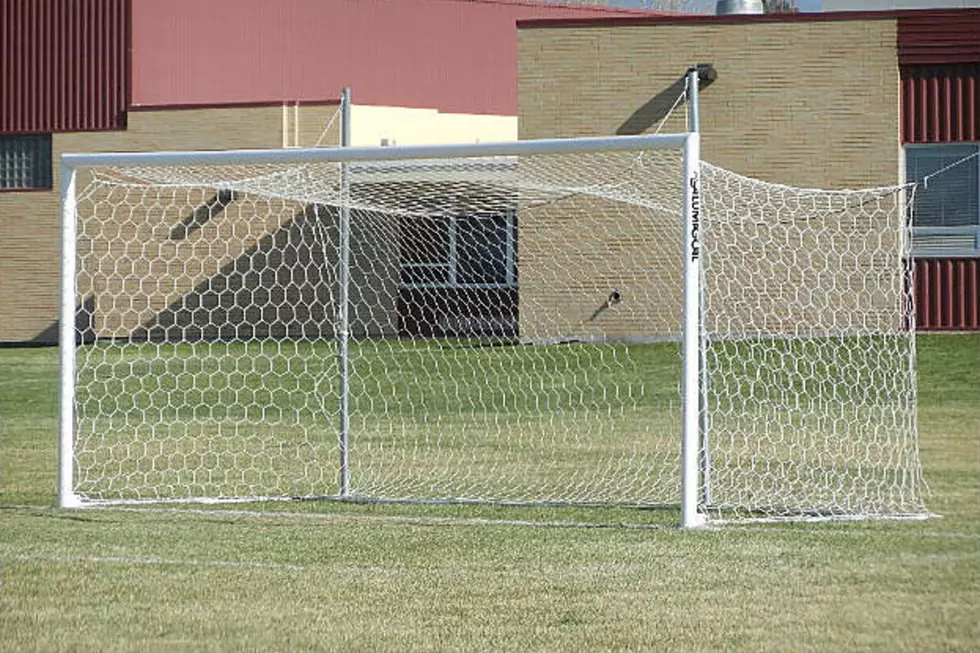 Wyoming High School Girls Soccer Scoreboard: April 3-8, 2023
Kevin Koile, WyoPreps.com
The fourth week of high school girls' soccer is upon us.
The weather is impacting some early-week contests, but Mother Nature might cooperate as the week progresses. We will have to wait to see about the conditions at the facilities. Also, with a holiday weekend coming up, the schedule gets lighter towards the weekend.
Every team in the state has played at least one match now in the 2023 season.
This is the girls' schedule for Week 4. Schedules are subject to change. For any adjustments, please email david@wyopreps.com.
MONDAY, APRIL 3:
CLASS 3A
Newcastle at Worland (conference match) – postponed to April 11
TUESDAY, APRIL 4:
CLASS 4A
#2 Riverton at Evanston (conference match) – postponed to April 18
Cheyenne South at Laramie (conference match) – postponed to April 7
Sheridan at #1 Thunder Basin (conference match) – postponed to April 17
CLASS 3A
Powell at #1 Cody (conference match) – postponed to April 12
#2 Lander at Lyman (conference match) – postponed; the make-up date is TBA
OUT-OF-STATE OPPONENT
Scottsbluff, NE at 3A Douglas – postponed to April 24
THURSDAY, APRIL 6:
CLASS 4A
#5 Sheridan at Campbell County, 6 p.m. (conference match)
Rock Springs at #2 Riverton (conference match) - postponed to April 11
CLASS 3A
Douglas at #5 Worland (conference match) - MISSING SCORE
#3 Buffalo at Newcastle (conference match) – postponed; the make-up date is TBA
Mountain View at #4 Green River (conference match) – postponed to April 29
Rawlins at Torrington (conference match) - postponed to May 2
FRIDAY, APRIL 7:
CLASS 4A
Cheyenne South at #5 Laramie, 4 p.m. (conference match)
#3 Jackson at #4 Natrona County (conference match) – postponed; the make-up date is TBA
Star Valley at Kelly Walsh (conference match) – postponed; the make-up date is TBA
SATURDAY, APRIL 8:
CLASS 4A
Star Valley at #4 Natrona County (conference match) – postponed; the make-up date is TBA
#3 Jackson at Kelly Walsh (conference match) – postponed; the make-up date is TBA
Wyoming High School Sports Pics of the Week: Mar. 23-25
More From My Country 95.5