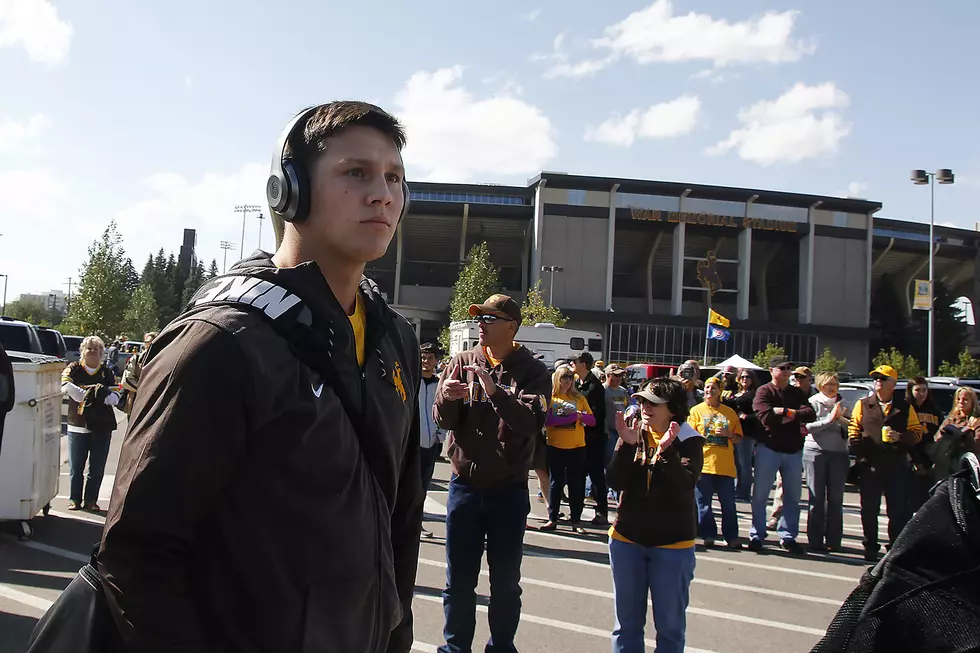 Wyoming QB Josh Allen is Focused on Utah State's Defense [VIDEO]
Seneca Riggins, Townsquare Media
The start of a key stretch of Mountain West games within the Mountain Division begins Saturday, when Wyoming plays at Utah State.
Fresh off their bye week, the Cowboys travel to Logan, UT for the first of five against division foes.
Wyoming QB Josh Allen feels good coming off the open weekend. He says Utah State presents a lot of different looks and can be tricky, but it's nice having extra time to prep for them, plus utilizing the bye week for adjustments was beneficial.
Kick-off for the Pokes at the Aggies is set for 2:30 p.m. Saturday. The game is being televised on Facebook.
More From My Country 95.5