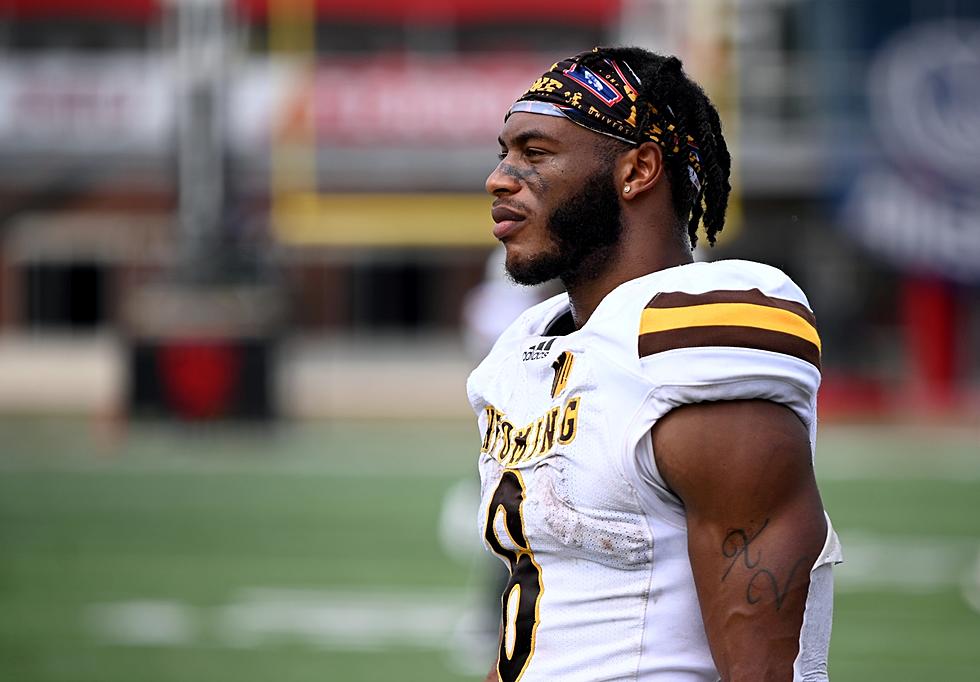 Xazavian Valladay latest to join NCAA Transfer Portal
Playing just an hour away from his home town Saturday, UW running back Xazavian Valladay looks on from the sideline as the Cowboys' defense took the field./ DJ Johnson photo
LARAMIE -- Wyoming's second all-time leading rusher is looking for a new address.
Xazavian Valladay announced Monday he is entering the NCAA Transfer Portal, becoming the 10th Wyoming football player to leave the program since the regular season came to an end in late November.
Sunday, it was cornerback duo Azizi Hearn and CJ Coldon, who threw their names into the portal, joining Levi Williams, Sean Chambers, Isaiah Neyor, Keyon Blankenbaker, Cam Murray, Victor Jones and Rome Weber.
Valladay, a Matteson, Ill., native, is a graduate transfer and will have one season of eligibility remaining.
MORE UW FOOTBALL NEWS:
* COLUMN: Pokes finally dipping into the transfer portal ... congrats?
* BREAKING: Levi Williams enters NCAA Transfer Portal
* Three more Cowboys enter transfer portal
* Wyoming WR Isiah Neyor throws name into portal
Valladay leapfrogged six former running backs in program history -- Gerald Abraham, Shaun Wick, Marques Brigham, Wynel Seldon, Ryan Christopherson and Devin Moore -- to land in second place all-time with 3,274 rushing yards. Only Brian Hill has more with 4,287.
The 6-foot, 198-pound junior finished the 2021 season with 1,070 yards on 209 carries. It's the second time in Valladay's career in Laramie that he eclipsed the 1,000-yard mark.
His best statistical season came in 2019 when Valladay rushed for 1,265 yards on 247 carries. That year, the then-sophomore rushed for 100 yards or more seven times. In two of those -- including a 204-yard performance in a 38-17 Arizona Bowl victory over Georgia State -- Valladay ran for more than 200 yards. He was named the game's Offensive MVP that afternoon in the desert.
Valladay scored 19 touchdowns in the ground and caught two more during his four-year tenure at UW.
All transfers can return to their original program.
PRESS PASS: Roaming The War
Wyoming Cowboys vs. Montana State Bobcats
-PRESS PASS: Roaming The War
More From My Country 95.5