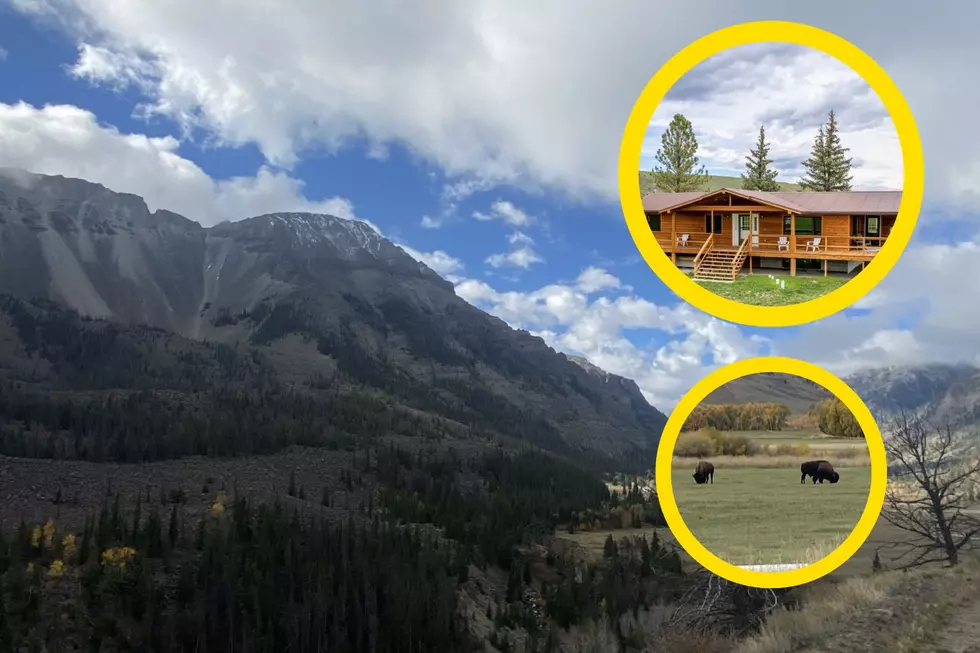 You'll Love Adventures At Wyoming's Stunning Antlers Bison Ranch
Drew Kirby/Cody Lodging Company
If you were to look up the word 'Opportunity' in the dictionary, you would see:
Ok that may not be 100% true, the real definition is:
an occasion or situation that makes it possible to do something that you want to do or have to do, or the possibility of doing something:
So, you see, you could actually see Wyoming in the definition.
Every way you turn here in the Cowboy State, you have the opportunity for fun, excitement, adventure, history, learning, exploring, hunting, fishing, sight seeing...see, I could go on for hours.
If you haven't take advantage of the Wyoming definition of opportunity, there's no time like the present to do so.
I've tried to grab as much of these opportunities as possible, but have just barely scratched the surface.
My most recent exploration was in the Shoshone National Forest and the ghost/gold/mining town of Kirwin, WY. It was incredible to be in the same place and see the same things that the prospectors, explorers and workers saw.
As awe inspiring as it was, the excitement started on the road into the National Forest, when you pass Antlers Ranch. The ranch has been raising bison since 1997, when they decided to sell all of their cattle and make the switch to bison.
You pass pasture after pasture of bison roaming around and showing off for those passing by. You actually don't have to pass by the ranch, you could stay there.
The Bunkhouse at Antlers Ranch is available for you to rent. It sleeps 8 and has plenty of room for your atv's, sidexside's, horses or trucks.
There are 4 bedrooms, 2 1/2 bathrooms, a big kitchen and multiple living areas for everyone to be comfortable.
If you're heading on a hunting trip, family vacation or just need to get away, this would be an awesome stay.
Check out the Cody Lodging Company for pricing and rental details.
Here's what the Bunkhouse looks like, inside and out.
Wyoming's Beauty Runs Deep In Shoshone National Forest
Spectacular Wyoming Roadside Attractions That You Must See
All across the Cowboy Stare are oddities and wonders to behold. Some are natural wonders. Some are interesting things found in the middle of nowhere.
More From My Country 95.5