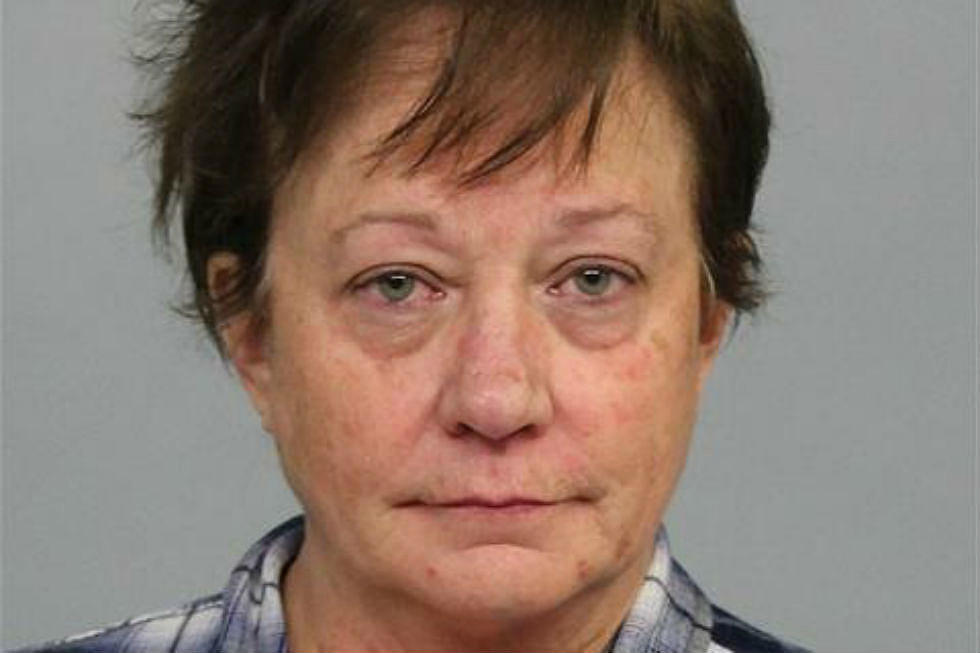 2 Probation and Parole Employees Charged After Casper Bar Fight
Casper Police Department
Two people who work for the state Probation and Parole office face criminal charges after a fight at an east Casper bar late Tuesday.
Karen Lee Holland, who was born in 1960, was arrested for driving under the influence of alcohol. Anthony Garber was cited for simple assault but was not arrested.
Casper police received a report of nine people fighting at the Keg and Cork shortly after 11 p.m. Tuesday, according to Sgt. Joey Wilhelm. Minor injuries were reported as a result of the fight, Wilhelm told K2 Radio News.
Official details on the fight itself are scarce, but responding officers worked the incident for at least 90 minutes, according to an affidavit of probable cause filed in the case against Holland.
Shortly after 12:30 a.m., one of those officers saw a black truck -- which had been parked on the west side of the building -- pull through the parking lot. The officer was aware that an intoxicated woman had been laying down in the truck when it was parked, and that woman had been involved in the assault.
Because he had not seen anyone leave the bar and was concerned that the intoxicated woman was driving, the officer followed the vehicle. The black truck slowed dramatically and nearly stopped in the middle of Second Street before it pulled to the side of the road. The officer then initiated a traffic stop.
Holland, who was driving the truck, said she had been drinking and should not have been driving. The officer noted that Holland appeared to be intoxicated and asked her to participate in field sobriety tests.
Because the officer had attended training courses with Holland, another officer administered the sobriety tests in order to avoid any potential conflict of interest. Holland performed poorly on those tests.
A portable breath test revealed a blood-alcohol concentration of .097. The legal limit to drive is .08.
Holland was arrested and the black truck, a 2017 Ford, was towed.
Holland and Garber are currently employed by the Wyoming Department of Corrections and work in the Field Services Division, DOC spokesman Mark Horan confirmed to K2 Radio News on Wednesday.
Holland is a field services training manager, while Garber works as a field services regional manager.
"Any incident like that would result in an administrative review, which could lead to some sort of corrective action," Horan said in a phone interview. He declined further comment, as it is a personnel matter.
Because Garber was not arrested and taken to jail, no booking photograph of Garber was available.
This story has been corrected to reflect that Holland and Garber do not work in the Casper field office of the Wyoming Department of Corrections. Garber is a Sheridan resident, while Holland lives in Gillette. 
More From My Country 95.5