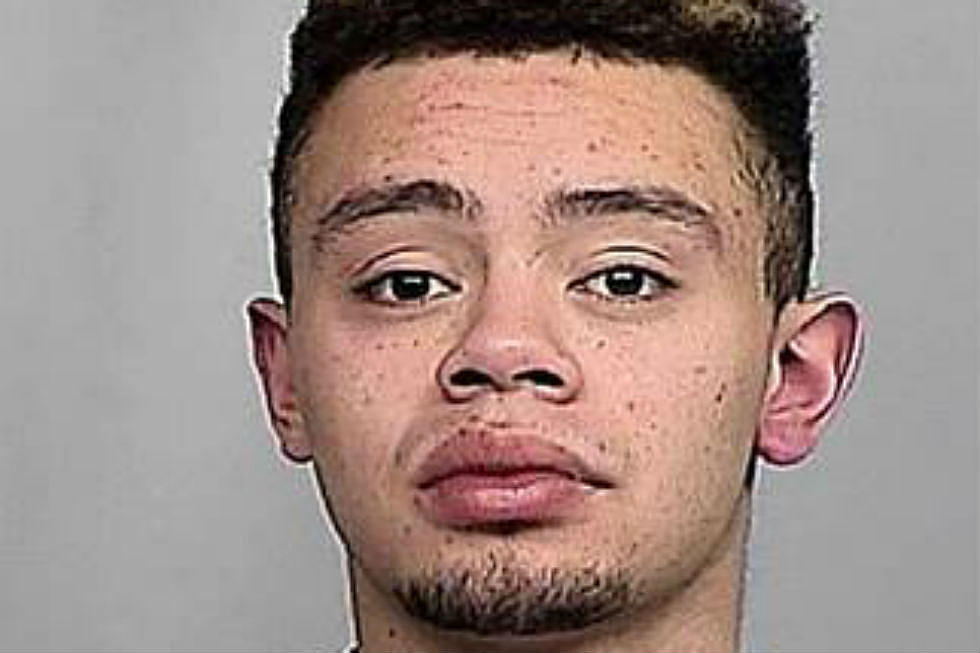 Casper Man Who Caused Infant's Brain Bleed Gets 10-13 Years
Casper Police Department
Natrona County District Court Judge Kerri M. Johnson sentenced MacPherson on Friday. Johnson also ordered MacPherson to pay $164,000 in restitution for the child's medical bills.
Shackled, MacPherson hung his head through most of the sentencing hearing.
Dan Itzen, the Natrona County District Attorney, said no prison sentence can make the child whole again. The child will be faced with a life of uncertainty, but a number of devastating impacts are set in stone.
It's certain that doctors described the child's brain damage to being akin to scrambled eggs, Itzen said. It's certain that it's easier to list the bones in the baby's skull that didn't break than it is to list those that did. The prosecutor said it's certain that the infant suffers repeated seizures.
And it's certain that the infant cries 75% of the time, but that's something the child's mother views in a positive light.
"She's OK with that because that mean's her child is alive," Itzen said.
According to an affidavit of probable cause, police were called to Wyoming Medical Center the night of Jan. 22 to investigate possible child abuse. Police arrived at the hospital to find an 8-week-old infant suffering from a brain bleed, skull fracture and other injuries.
MacPherson told police the baby wouldn't stop crying, so he picked the child up and held its neck "very hard" against his chest until the infant went limp, court documents state.
MacPherson tried to heal the child's neck by placing it under cold water and rubbing snow on it. Court filings say MacPherson then put the baby in a bouncer before playing video games.
It wasn't until the mother returned home that the baby was taken to the hospital.
After taking a drug test, MacPherson tested positive for methamphetamine.
"I really am sorry. I never expected this," MacPherson said, reading from a handwritten statement. "I am sorry you will never know the joys of a normal life. I wish this never happened.
"Whatever punishment is given, I will make the best of it."
That punishment will be at least a decade behind bars. The maximum punishment for aggravated child abuse is 25 years in prison.
"Frankly, (MacPherson has) earned every bit of that, perhaps even more," Itzen said. "The only redeeming thing is he's spared the mother the anguish of a jury trial.
"He should look at this sentence as a gift."
More From My Country 95.5