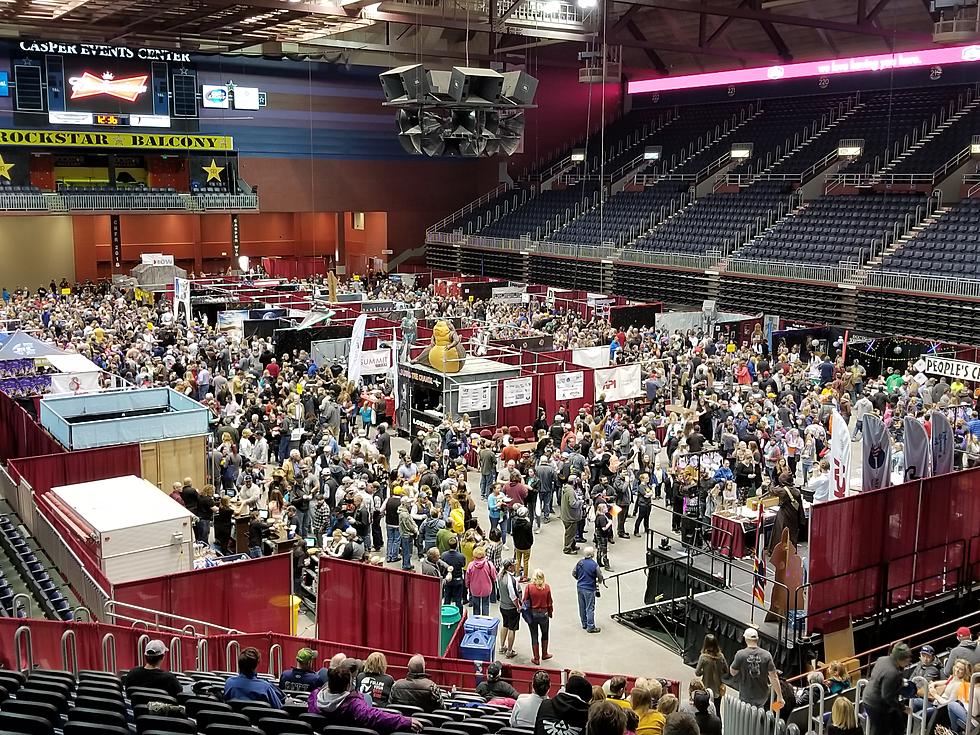 Casper's API Chili Cookoff Is 'Cowboy Tough' February 16th
API Chili Cook-Off 2018, Susan Burk, Townsquare Media
Join a few thousand of your friends for one of the biggest parties in town, the 27th Annual Brian Scott Memorial API Chili Cook-Off, coming up Saturday, February 16th at the Casper Events Center.
Some 45 different teams will be cooking up their own signature brands of red and green chili for your tasting enjoyment, and to compete for the coveted People's Choice award. Besides the chili, entertainment, and giveaways, there's also a gun raffle, and a raffle for cash prizes including the grand prize of $10,000.
This year's theme is "Cowboy Tough", and the monies raised go to benefit a number of charities around the Casper area. "It's just a great party, it's a great way to get together and to raise money for these charities," said Bob Dill with the American Petroleum Institute. "We right now probably have over twenty charities that we donate the money to after everything is said and done."
The event is Saturday, February 16th from 11 a.m. to 2 p.m.. Admission is $10.00 per person. Due to limited space and safety concerns, no strollers will be allowed on the floor of the events center, and organizers remind you that you'll have to go through the Events Center security so leave your pocket knives and other such items in your vehicle.
Some of the charities that benefit have included:
CAP (Children's Advocacy Project)
Central Wyoming Hospice Program
Make-A-Wish Foundation
Meals on Wheels
The ARC of Natrona County
Special Olympics Wyoming
Jason's Friends
Brain Injury Association
Safe Kids of Central Wyoming
A.P.I. Scholarship Fund
Wyoming Food For Thought
Seton House
Many of the medical funds established in the Casper community
MAJOR SPONSORS
APS Technologies
Industrial Screen and Maintenance
JPI
Loenbro
SST Energy Corporation
Trigger Energy Inc.
DIAMOND SPONSORS
Homax Oil Sales
The McMurry Foundation
Well Water Solutions
Western Energy Fabrication
IN-KIND SPONSORS
K2 Radio/Townsquare Media
Casper Events Center
Casper Star Tribune
KCWY TV-13
Lamar Outdoor Advertising
More From My Country 95.5