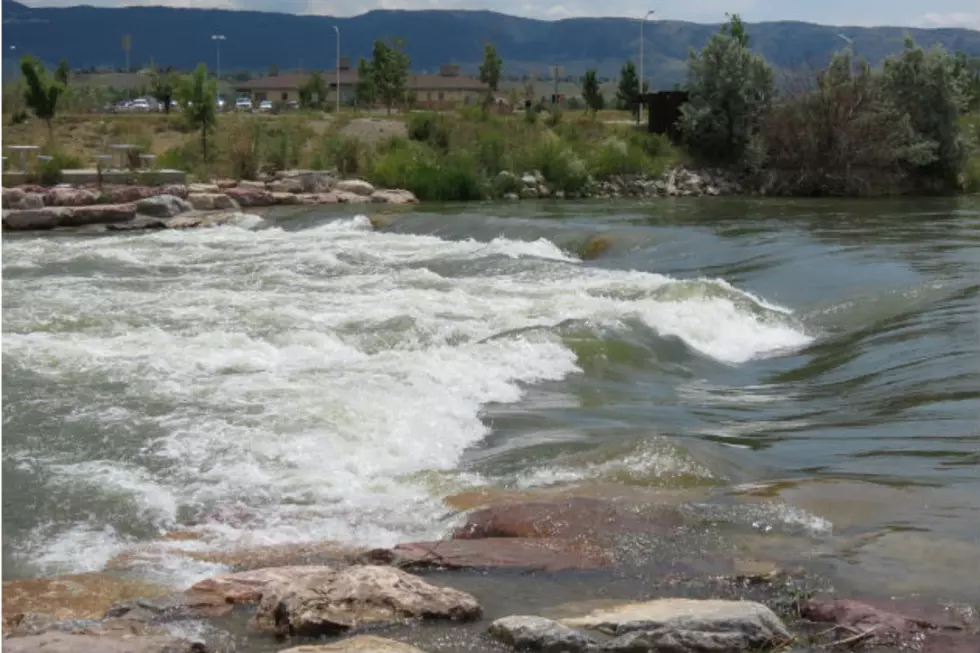 Caution: Watch Water Level Increases On North Platte River
Kevin Koile, Townsquare Media
Sportsmen and recreationists are being cautioned to be aware of sizeable increases in water flows in the North Platte River for 10 days beginning March 12th as part of a flushing flow project to help the trout population in the river. The Wyoming Game and Fish Department says because the flush will span the weekend, there is potential for more people to be wading or floating the river. According to a release from Game and Fish, "Those using the river during the flushing flow should consider the fluctuating water levels and be aware that areas that can be waded effectively at 500 cfs (cubic feet per second) may not be safe at 4,000 cfs."
The process helps maintain fish spawning habitats and increases the production of invertebrates that fish depend on for food. In the past, the trout population had fallen to less than 400 trout per mile, even with stocking. Annual flushing flows began in 1995, and now the trout population averages over 3,500 per mile.
"Data show these flows are important to trout spawning and to the numbers of trout in the river," said Matt Hahn, fisheries supervisor for the Casper region. He said the flows are designed to improve the quality of the spawning gravel in the river. "The trout use gravel to spawn and the cleaner the gravel the better the egg survival is," he said. "When the water gets bumped up, the higher velocity, there's more energy and it tends to pull the fine sediment out of the gravel and wash it downstream. Kind of like just a good spring cleaning for the trout spawning."
Here's the schedule from Game and Fish:
"The Bureau of Reclamation will begin releasing additional water from Gray Reef Reservoir in the early morning hours beginning Monday, March 12. Flows will increase from approximately 500 cubic feet per second (cfs) to 4,000 cfs and will then gradually decrease back to 500 cfs each day, with the maximum flow occurring between 3-7 a.m. Flows from Gray Reef Dam will return to 500 cfs at 10 a.m. each day. The schedule will be repeated through March 21. The flows below Gray Reef Dam will then be stabilized at approximately 500 cfs following completion of the ten day cycle. This schedule may be modified due to river ice."
Flushing flows are normally scheduled for completion in March to maximize the benefits for spawning rainbow trout.
More From My Country 95.5