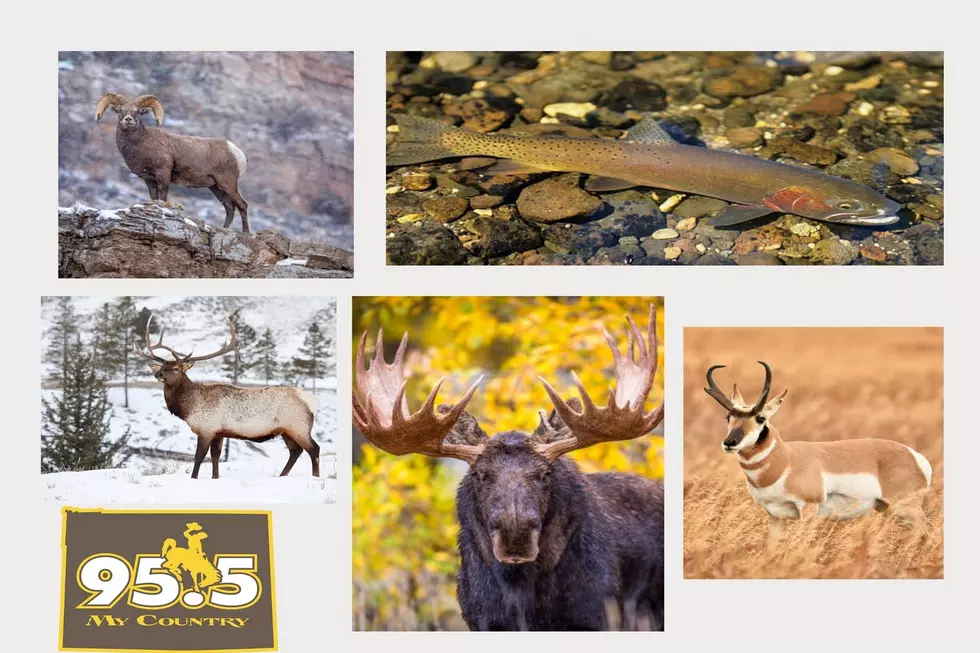 Wyoming Hookin' & Huntin' Outdoors
CANVA
Every week on Wyoming Hookin' & Huntin' Outdoors, we share lots of information that will be beneficial to help you in your outdoor adventures.
Rocky Mountain Discount Sports, Wyoming Hookin' and Huntin' Outdoors and Wyoming Game and Fish Department are big on conservation and keeping the hunting and fishing life top of the line.
Be sure to catch the latest information from WGFD, hear what gear is available at RMDS and in the hunting, fishing and outdoor world with special guests.
Tune in every week Sunday morning at 9am live on My Country 95.5 or 24/7 on demand Here.
Identifying Wyoming's Most Common Wildlife Droppings
How To Survive An Attack By These 7 Dangerous Wyoming Animals
We know that Wyoming is full of dangerous animals, but do you know what to do when one attacks you? Here is a "just the facts" guide to what to do when 5 of the most dangerous animals in Wyoming attack.
Top 25 Wild Mammals That Call Wyoming Home
Wyoming is home to well over 100 mammal species.
More From My Country 95.5