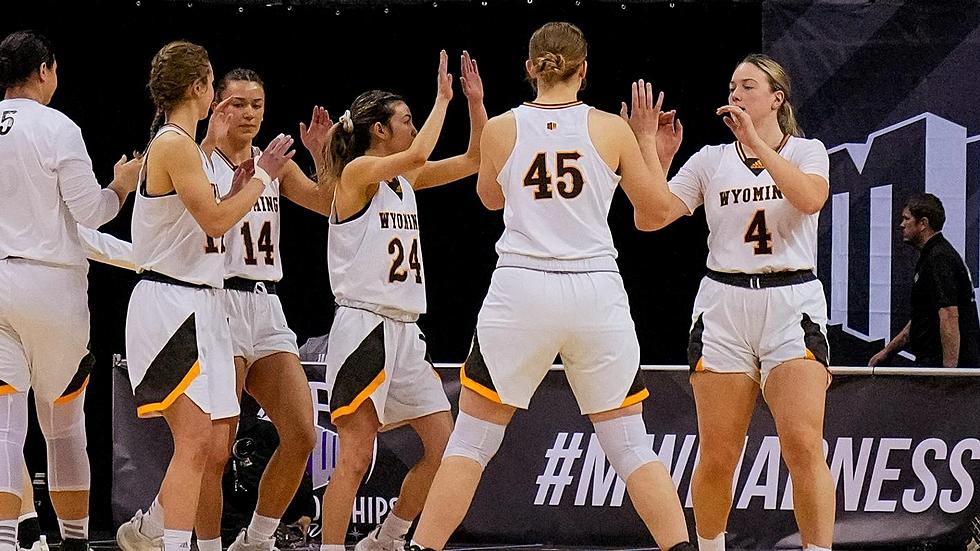 Cowgirls Host Texas A&M-Corpus Christi Friday
The Wyoming Cowgirls will host Texas A&M-Corpus Christi in the opening round of the Women's NIT at 6:30 p.m., Friday, March 17 in Laramie./ UW courtesy photo
* University of Wyoming press release
LARAMIE -- The Wyoming Cowgirls will host Texas A&M-Corpus Christi in the opening round of the Women's NIT at 6:30 p.m., Friday, March 17 in Laramie.
The Islanders, who were the regular season co-champions in the Southland, enter Friday's contest with a 19-11 mark in 2022-23.
The Cowgirls have posted a 22-10 record this season and received the Mountain West's automatic bid to the WNIT. Wyoming is 19-9 all-time in the WNIT and captured the title in 2007.
MORE UW HOOPS NEWS VIA 7220 SPORTS:
* REPORT: Sundance Wicks finalist for head coaching position
* Wyoming big man Nate Barnhart enters portal
* Noah Reynolds enters NCAA Transfer Portal
* College basketball's transfer portal window opens Monday
* Will Graham Ike return to Laramie next season?
This will be the fifth postseason tournament appearance in the last six seasons for the Cowgirls. The lone season, 2020, in which UW didn't appear, no postseason tournaments were held due to Covid-19. Last season, Wyoming advanced to the third round of the tournament before dropping a triple overtime heartbreaker to UCLA, 82-81.
Tickets for Friday's opening round game will go on sale at 9 a.m., Tuesday. Tickets can be purchased online at www.GoWyo.com/tickets, over the phone at 307-766-7220 or in-person at the Wyoming Ticket Office. Season ticket holders will have their regular seats held until 5 p.m., Thursday. Season ticket holders can renew their tickets at GoWyo.com/renew.
Fellow Mountain West programs Colorado State, San Diego State and New Mexico are also in the WNIT tournament field.
15 Questions You Should Never Ask Someone From Wyoming
- 15 Questions You Should Never Ask Someone From Wyoming
More From My Country 95.5