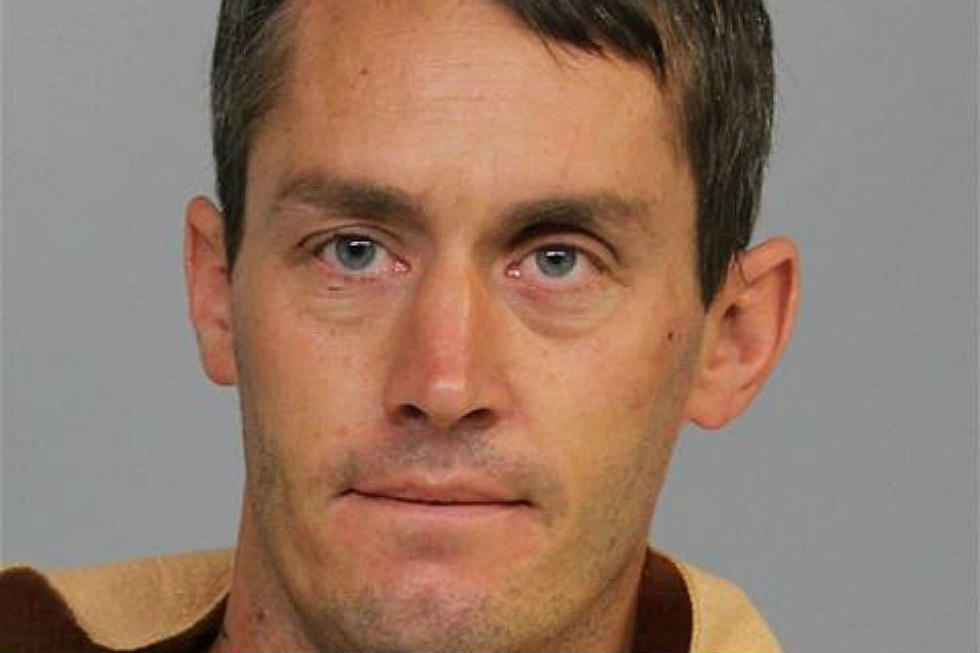 Evansville Man Charged With DUI in Crash; Victim Severely Injured
Natrona County Sheriff's Office
Prosecutors say an Evansville man was drunk when he drove his pickup truck into oncoming traffic and hit a motorcycle, severely injuring a man.
Eli Joseph Miller, 36, is charged with aggravated assault and driving while under the influence causing serious bodily injury. He made his initial appearance in Natrona County Circuit Court on Monday, but will not enter pleas to the felony charges unless they are bound over to district court and he is arraigned there.
According to an affidavit, Miller was driving a white Toyota Tacoma eastbound on U.S. 20/26 Saturday morning. Shortly before 9 a.m., just west of Powder River, the Toyota crossed the center line into the westbound lane of travel and hit a motorcycle.
That motorcycle was the second in a group of five bikes. The first rider had to take evasive action to avoid the Toyota, and narrowly missed being struck.
Two witnesses told a state trooper that Miller had been driving erratically and failing to maintain his lane since the Waltman Rest area. One witness said he could smell the odor of an alcoholic beverage emitting from Miller's person following the wreck.
The man who was hit suffered multiple broken bones in one of his legs as well as a torn artery. He was taken from the scene to Wyoming Medical Center, where he was initially scheduled to undergo two surgeries, according to the affidavit.
Physical evidence at the scene of the crash reportedly indicated that the pickup truck and motorcycle collided near the fog line of the westbound lane.
Miller evidently drove away from the scene following the crash, but later returned. A witness told a state trooper that Miller nearly hit her when he drove back to the scene; she said she had to jump out of the way in order to avoid being hit by the Toyota.
A prescription for Alprazolam, a sedative used to treat anxiety which is commonly known by the brand name Xanax, was found inside Miller's pickup truck. A state trooper also found two open bottles of Jack Daniels whiskey, one of which was mostly empty.
Miller later told investigators that the motorcycle had been in his lane when the crash occurred. He said he had not consumed any alcohol.
Miller's blood was drawn, per a search warrant, at 12:33 p.m. Saturday -- some three and a half hours after the crash.
According to the affidavit, the responding state trooper believes it was Miller's second DUI charge in 10 years.
As of Tuesday, court records indicated that Miller had not been appointed an attorney and had not posted bond, which was set Monday at $15,000 cash or surety.
A preliminary hearing to determine whether probable cause exists for the case to be tried in district court had not yet been scheduled.
More From My Country 95.5