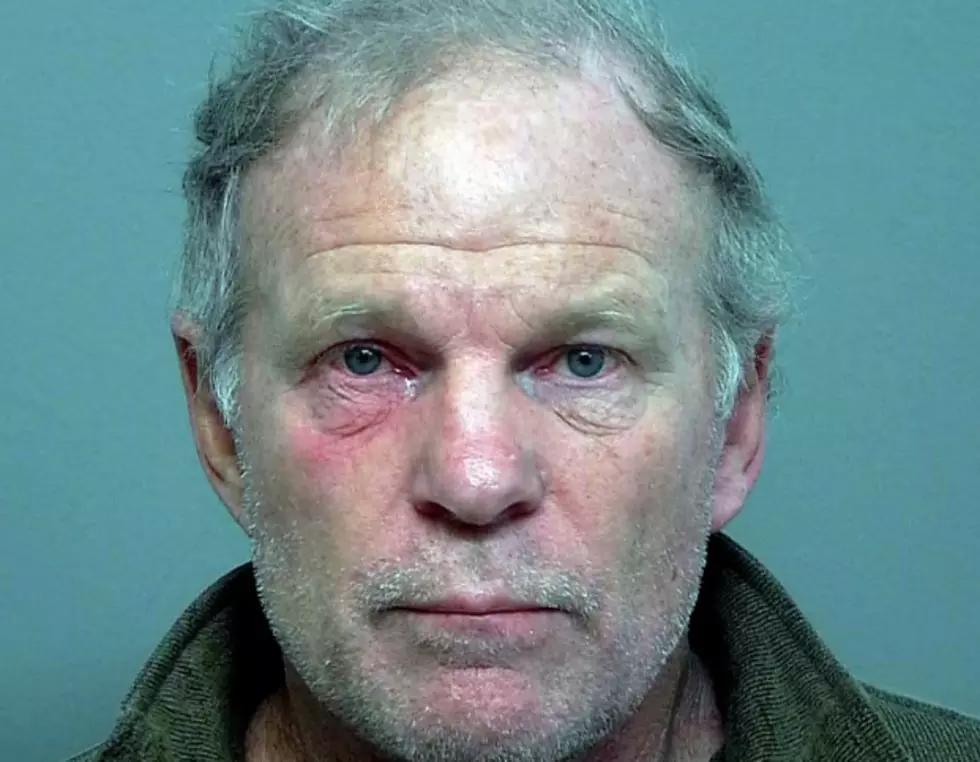 Feds Charge Washington Man For Transporting Teen Girls For Sex
Sweetwater County Sheriff's Office
A Washington state man arrested with two teenage girls near Green River last month has been charged with sex trafficking, according to federal court records.
David Peter Vier, 63, heard the single count of "transportation of minors with intent to engage in criminal sexual activity" during his initial appearance in U.S. District Court in Cheyenne on Wednesday.
U.S. Magistrate Judge Kelly Rankin ordered Vier, in the custody of the Federal Bureau of Investigation, held without bond.
If convicted, Vier faces 10 years to life imprisonment, and when released from custody faces five years to life supervised release. Vier, a registered sex offender, also would be ordered to pay $5,000 to the Justice for Victims of Trafficking Act.
Sweetwater County Sheriff's deputies arrested Vier at Little America west of Green River on Interstate 80 on Saturday, Jan. 20, after receiving a report from a Little America employee about two girls in a restaurant hiding from a man, according to reports from from Sheriff Mike Lowell, the Wyoming Highway Patrol, and an affidavit by an FBI agent.
Corp. Jeff Sheaman was monitoring Wyoming Highway Patrol radio traffic and heard two endangered female juveniles -- ages 12 and 14 -- were riding in a blue 2010 Dodge pickup traveling from Washington.
According to an affidavit by an FBI agent filed in federal court, an unidentified person from Kansas reported the girls were being taken from Washington to Kansas.
Law enforcement officers found the girls and Vier at the restaurant. Vier was taken into custody and questioned. The Highway Patrol placed the girls in protective custody.
The girls told law enforcement officers their mother recently had kicked them out of their house.
They met Vier, known to them as "Pete," at a Seattle home improvement store, where they were asking for rides. He met one at 6 p.m. Jan. 19 and the other at 1 a.m. Jan. 20. He told them he would take them to their grandmother in Kansas only if they would be his sex partners.
They thought he was joking, according to the affidavit by an FBI agent.
Vier told the agent he bought food for the girls, tried to get them train and bus tickets, and tried to get them to a homeless shelter. He said he then agreed to drive them to Little America, about halfway to Wichita, Kan., for $100.
The girls corroborated much of Vier's story. Before leaving, the girls had a conversation about sex partners and Vier agreed to be their sex partner, according to the affidavit.
Vier told the agent he would return to Washington as soon as he gave the girls a room key. He thought they were 16 and bought them makeup.
During the ride, the girls accessed Vier's phone and saw messages between him and a friend related to kidnapping a female. One of the girls told an investigator that Vier's Kik account stated he rapes people and belongs to a "gang banger" group.
The Sheriff's Office news release cited a court document that said Vier told the girls that he was going to have sex with them when they arrived at the hotel. The girls agreed they had to run when they arrived because they feared they would be sexually assaulted. When they escaped from Vier, they took his cell phone to call for help.
After Vier's arrest, law enforcement officers obtained a search warrant and searched his pickup. They found a large duffel bag with restraint items including handcuffs, tape, sex aids, mouth gags, whips, clamps, a dog collar and leash, and three large fixed-blade knives. Officers also found a partially used vial of Amidate used for general anesthesia; and a partially used bottle of Diphenhydramine, an antihistamine with one use being inducing sleep.
The Sweetwater County Sheriff's Office news release said the Seattle Times reported Vier is a former Everett, Wash., firefighter and paramedic. In 2015, he pleaded guilty to communicating with a minor for immoral purposes and promoting prostitution.
The Seattle Police Department arrested him during a sting operation "after he showed up at a Seattle fast-food restaurant intending to pay a juvenile girl $150 for sex" following email exchanges with -- unknown to him -- an undercover detective of the police department's Vice & High Risk Victims Unit.
More From My Country 95.5