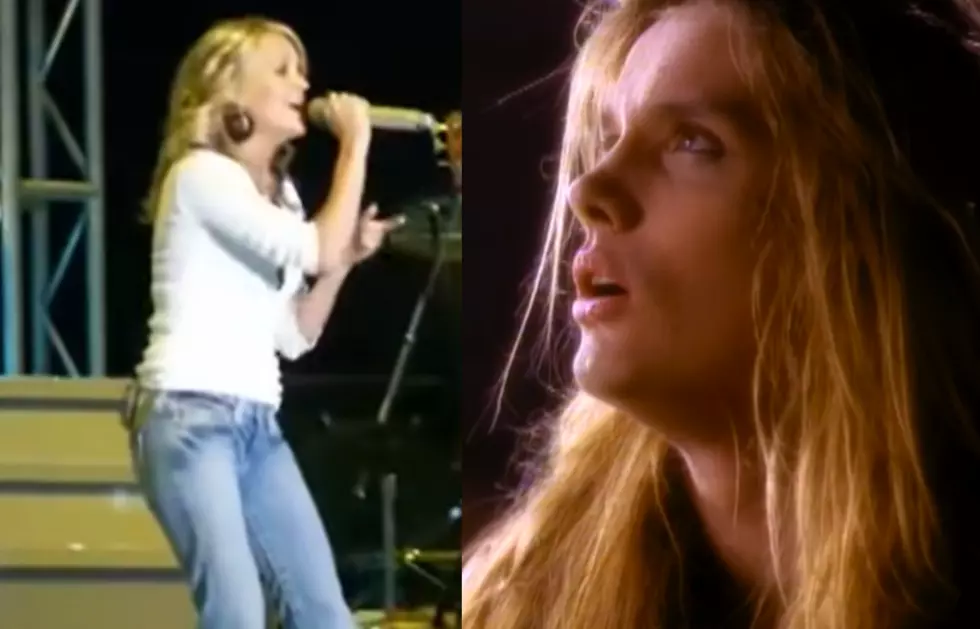 For Fun, Let's Watch Carrie Underwood Sing a Skid Row Song
chuck bryan vergara/Rhino via YouTube
When I heard that Skid Row was replacing Survivor at Beartrap Summer Festival, I was reminded that there is a country connection to those guys. That tie to the band is Carrie Underwood.
Over the years, Carrie Underwood has regularly performed one of Skid Row's biggest hits "I Remember You". Here's a video of Carrie doing her version that would likely make the band proud.
For reference, here's Skid Row's original version that came out on their debut album in 1989.
Don't miss Skid Row when they take the Hilltop Bank Stage at Beartrap around 5:30 pm Saturday night.
More From My Country 95.5