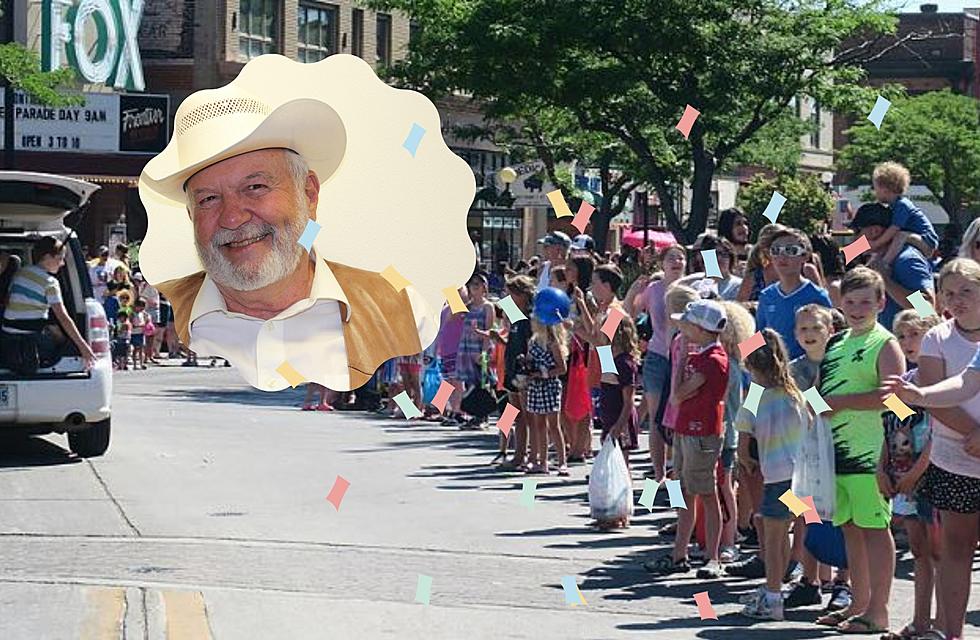 Gary Clark Lathrop Selected as Marshal for the Central Wyoming Fair & Rodeo Parade
Gary Lathrop, Central Wyoming Fair & Rodeo photo; 2022 parade photo by Tom Morton, TSM, Canva.
Gary Clark Lathrop has been selected as this year's CWFR parade Marshal.
Lathrop was born in 1945 to Homer and Virginia Lathrop in Casper. He was the second of five children.
The marshal-to-be was an active 4-H member for 10 years; he graduated from Natrona County High School in 1963.
Lathrop attended Casper College and the University of Wyoming, graduating in 1968 with a BA in business administration.
He grew up working in the family ranching operation and equipment through college.
Celebrating 57 years of marriage, he is married to Peri K Wilson of Casper in 1967.
From 1968 to November 1970 he served in the military as a First Lieutenant in the United States Army, Armored Cavalry, Active Duty.
After completing his military service, Lathrop returned home to Lathrop Feed and Equipment in Casper, a John Deere Dealership in 1971.
His father Homer retired in 1975 and Lathrop became the President. The company expanded, covering much of the state, representing John Deere and other equipment lines.
In 1985, Golf and Turf was added, with Lathrop representing John Deere Golf in Wyoming Nebraska and South Dakota. With the purchase of Valley Implement in 2005, Lathrop Equipment expanded into Fremont County.
After serving Wyoming for 58 years, in 2010, Lathrop Equipment Company was sold to Stotz Equipment Company of Avondale, Arizona.
Lathrop became a Board of Directors for Hilltop National Bank in Casper from 1989 to present.
His community service is extensive:
Casper Chamber of Commerce, Board of Directors, Past President, 1985-86, Chairman, Ag committee, Chamber Ag Man of the Year
Supporter, 4-H and FFA, including many Junior Livestock sales throughout the state.
Member, Mountain States Hardware and Implement, President, 1986
Member, Far West Implement and Hardware, Outstanding Member Award 2010
Member Republican Party, Precinct Committeeman, Executive Committee, Central Committee, State Committeeman from Natrona County
Treasurer, Wallop Senate Drive, 1982-1988
St Mark's Episcopal Church, Board of trustees, Jr Warden
Highland Park Committee Church, Board of Trustees, Board of Servant Leaders, Choir
United Way of Natrona County, Board of directors, Admissions and Allocations chairman
Youth Crisis Center Of Casper Wyoming, 1988-present, Fund Raising Chairman for New Building. Past President.
Casper Five Trails Rotary, Club, 2012 to Present
Member and past President, Central Wyoming Fair Board, 2014 to Present.
Casper, Wyoming, Parade Day. July 12, 2022
2022 Central Wyoming Fair & Rodeo Parade Comes to Downtown Casper
The 2022 Central Wyoming Fair & Rode Parade was in full swing in Downtown Casper on Tuesday, July 12, 2022.
More From My Country 95.5