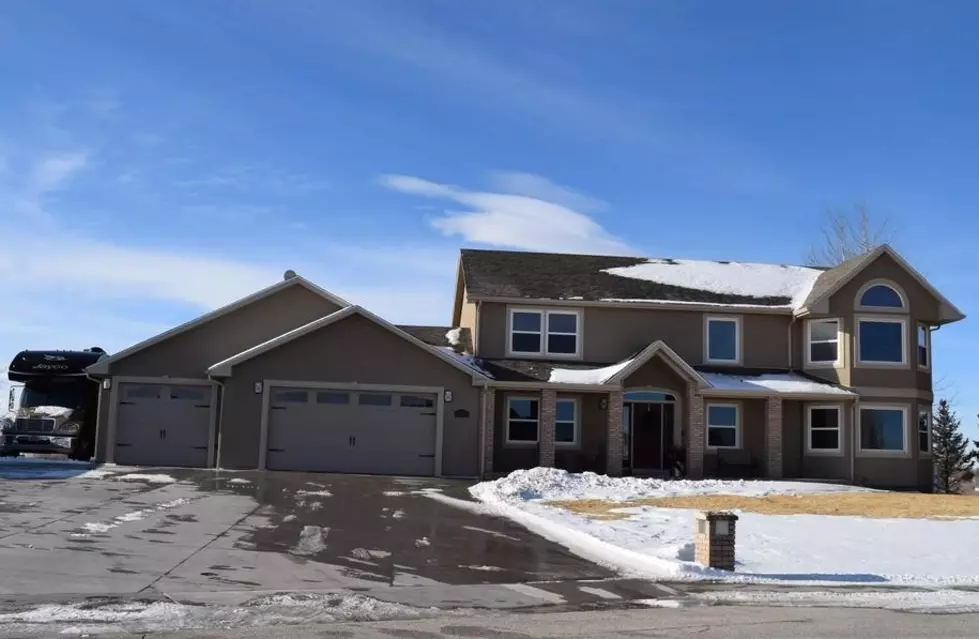 Here are 12 Pics of the Most Expensive Home Available in Glenrock
Tina Harper, #1 Properties of Casper, LLC, Realtor.com
If you're looking for a home in Glenrock and you have dollars to spare, here are a dozen pics of the most expensive home currently available in the area.
I found this pretty place doing my usual daily scan of Realtor. Just out of curiosity, I decided to sort the homes in Glenrock by price. As of this writing, this is the most expensive I could find. It's 349 Miller Road in Glenrock. Let's take a look.
Most Expensive Home Currently Available in Glenrock
The stats on this home are impressive. It's 5-bedroom, 3.5 bath, over 4,400 square feet. I think my favorite pic is off that back deck where you can see all of that Wyoming landscape. The idea of relaxing in that big backyard is relaxing for my brain.
I also love the heated garage which the listing says can fit up to 6 vehicles. If I ever own that many vehicles, I bet at least half of them are classic Trans Am muscle cars.
The current asking price according to Realtor is $549,000. If you got the coin, this is the biggest you can find in Glenrock right now.
Wyoming's Most Expensive Home Currently Available
More From My Country 95.5