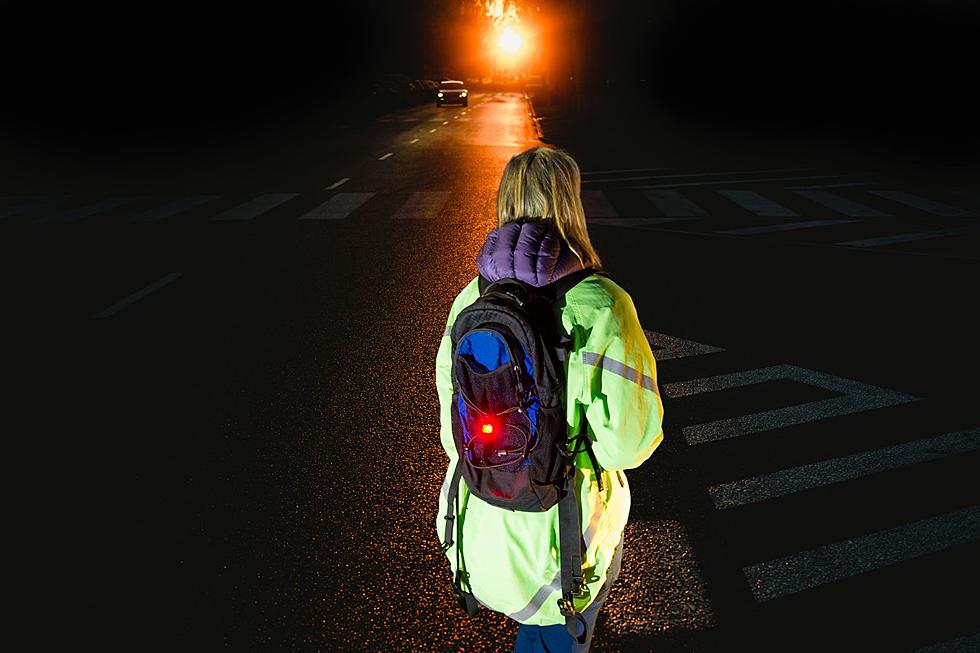 Here Are Important Safety Tips For Casper Night Walking
CANVA
There are many people that choose to get outside when the weather is nice to get a little exercise, and that's great. Depending on the time of day you're out and about, there are safety concerns that need to be addressed.
When I leave for work at 3am, it's really dark near my house. Only a few street lights illuminate the area and when I hit Oakcrest, there's almost no light, other than my headlights.
There have been many mornings when out of the dark I'll see a person walking down the street.
At 3 in the morning, I'm not expecting someone to be walking in the dark without a light of some sort and wearing all black. It always kicks starts my heart, because there would be no way of seeing them in time if something happened.
Who knows why they're out walking on an absolutely dark street, wearing black. Sometimes I wonder if they were forced to leave their home, or worse, were up to no good. For this example, lets say they're trying to start their day out right with a little exercise.
It would be tragic for you to be injured or worse, because you weren't being safe while taking a walk.
Here are safety tips you should consider using when walking at night from My Fitness Pal. 
Always be visable

wearing a headlamp or flashlight that attaches to your clothes
bright and reflective clothing
get reflective ankle, arm and headbands

Have a walking companion

getting a family member, friend or neighbor to go on your walk is a great idea.
take along your dog as a walking buddy and for added safety

Be aware of nighttime walking rules

walk facing traffic
use sidewalks or walking paths and avoid walking on streets and bike lanes
always use extra caution when crossing streets, don't assume people see you
always scan 10-15 feet ahead of you
avoid looking at your phone and having music too loud or on at all, so you can be aware of your surroundings better.

Have a safety plan

always let someone know where you're going, when you'll be back and the route your taking
having a way for them to reach you is a good idea, even if you're not using your phone
have id with you
good idea to have a little cash with you, incase an issue arises
have a whistle or noise maker
pepper spray / bear spray if you're in a dangerous area or get approached by dangerous wildlife
7 Trails To Hike In Central Wyoming
There's no doubt about it, the entire state of Wyoming is covered in amazing hiking trails. If you're visiting central Wyoming here are 7 trails that you should check out. I've organized them from easier to harder, ending with Laramie Peak.
These 29 Cities Have Bigger Populations Than Wyoming's 581,000
More From My Country 95.5