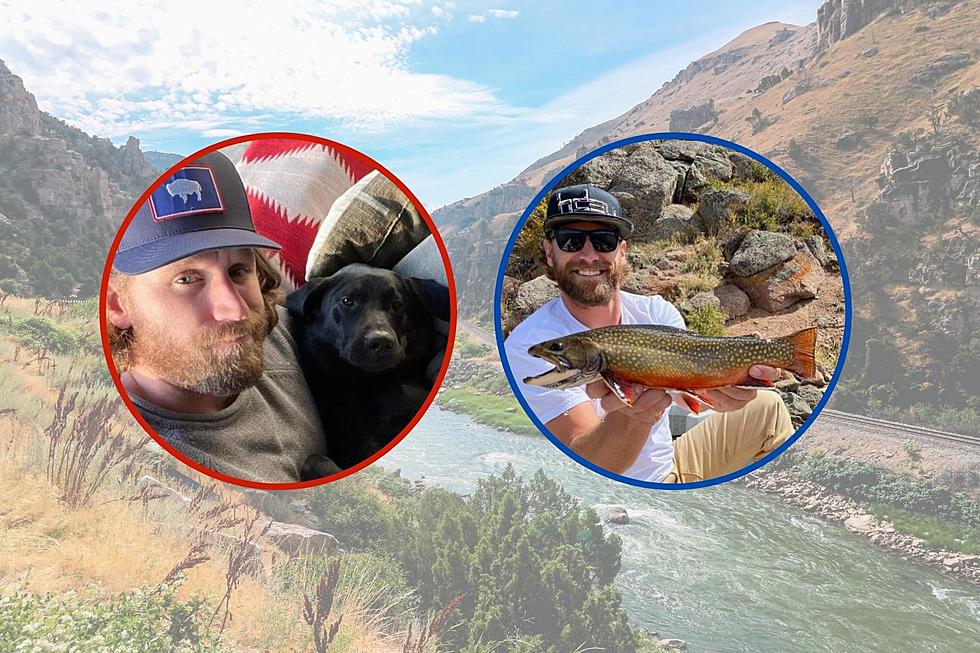 It's Cool To See Country Singer Chase Rice Wearing Wyoming Hat
@chaserice Instagram/ Canva
It's no secret that Wyoming has hosted many of country music's biggest stars. Every year concert tours roll through and there's no doubt Wyoming's fishing and hunting is a BIG attraction to many of those artists.
Garth Brooks wearing Wyoming gear
Ian Munsick, Chancey Williams and Ned LeDoux all sport their home state's gear. We know Luke Bryan and Luke Combs have been here fishing and hunting. The best part about many of the country stars coming to Wyoming is, they don't just spend their time in Jackson Hole. With all the work that is put into making the fishing on the North Platte River making it a world class destination. The conservation efforts put in by all the outdoor organizations like Mule Deer Foundation, Rocky Mountain Elk Foundation, Wyoming Wildlife Federation, Wyoming Game and Fish Department, among others, hunting here is at the top of many people's list.
We have another country star that is sporting Wyoming gear and that's Chase Rice.
 

 

 

View this post on Instagram

 

I've had the pleasure of knowing Chase for quite a few years and I like to call him the Forest Gump of Country Music.
Played Division I football for the University of North Carolina
Was a NASCAR pit crew member for Hendrick Motorsports
Runner-up on CBS's Survivor in 2010
Co-wrote the HUGE record breaking Florida Georgia Line song  'Cruise'
#1 Songs on the Country Music Charts.
Chase is also a big outdoorsman and loves to hunt & fish. Just last September he was here in Wyoming doing some fishing.
View this post on Instagram
Another connection he has to Wyoming is raising Bison. He has a small herd on his ranch in Tennessee.
 

 

 

View this post on Instagram

 
It's cool to see so many people loving the state we all love.
A Little Bit About All 23 Wyoming Counties
Here's What You Need To Float The North Platte With Your Family
Are you planning on floating the North Platte River with your family? Here's everything you need to know so you can have a successful adventure on the river.
More From My Country 95.5