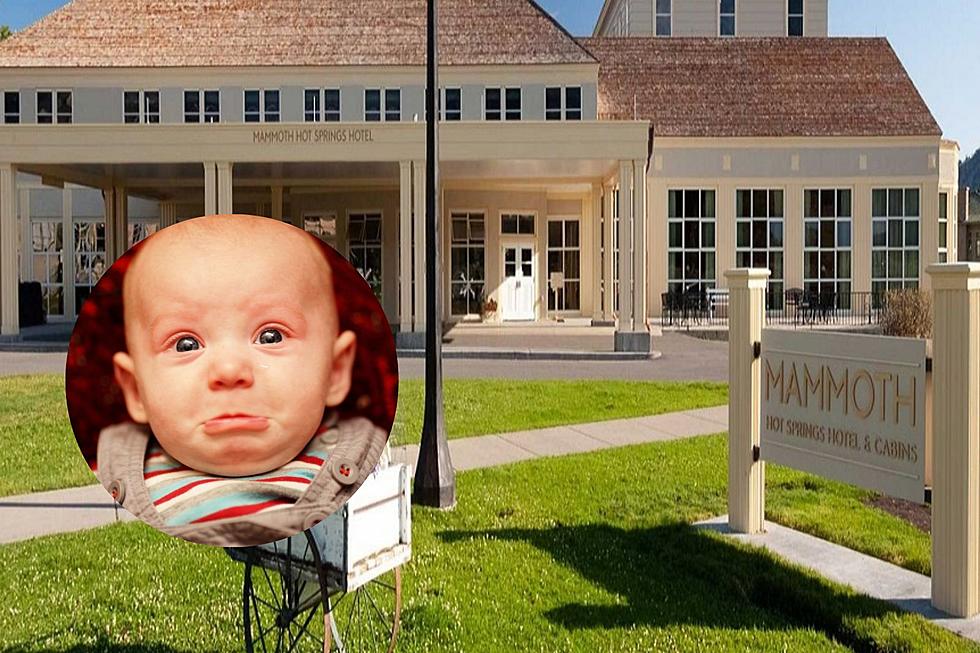 It's Official: A Popular Yellowstone Hotel Isn't Opening In April
ellowstonenationalparklodges.com/CANVA
Guests with reservations to Mammoth Hot Springs Hotel in Yellowstone National Park, began receiving email a few days ago letting them know their plans have changed. The hotel was scheduled to be open for the season beginning April 28th, but that's not happening for overnight guests.
The reasoning behind the change, is a leftover issue from last summers horrific flooding. The Mammoth Hot Springs wastewater treatment facility was damaged, which in turn caused the hotel to be closed. They hotel will not be fully opening until the construction on the facility is completed.
Construction delays, due to the rough weather year, have caused there is no possible way for the hotel to safely allow guests to stay there. There will be parts of the hotel opening, like the lobby, coffee shop and gift shop.
Camping plans for Mammoth Hot Springs are also delayed as the Mammoth Campground will reman closed as well.
Just because overnight stays aren't happening on schedule, it doesn't mean you can't pass through Mammoth Hot Springs.
Some of the services will open as scheduled.
Albright Visitor Center
General Store
Post Office
Medical Clinic
Gas Station
The historic hotel has been a favorite destination by many since the mid 1930's, has over 200 rooms/cabins and accommodations, that have been vacant since the flooding occurred last year. Normally, there are guest staying there most of the year, except for a couple months in the spring and a couple in the fall.
Here's the worst part, they're not exactly sure when it's going to be open for overnight guests and have canceled all reservations before June 2.
That means those travelling from all over the country and possibly the world are now without a hotel.
What the park has decided to do, is open some facilities that weren't scheduled to be active until later dates. Guests with early season reservations, will be offered different accommodations at other hotels.
IF you're one that has been affected, make sure to check out Yellowstone National Park Lodges website for the the latest information.
Yellowstone National Park Rebuilds After Historic Flooding
After catastrophic flooding damaged portions of Yellowstone National Park in June of 2022, major reconstruction was necessary to make the park passable again. The following are photos of the improvement projects at Old Gardiner Road and the Northeast Entrance Road. All photos are courtesy of the National Park Service, photographer Jacob W. Frank.
25 Mind-Blowing Photos of Devastating Flooding in Montana
20 Mind-Blowing Photos of Devastating Flooding in Montana
More From My Country 95.5